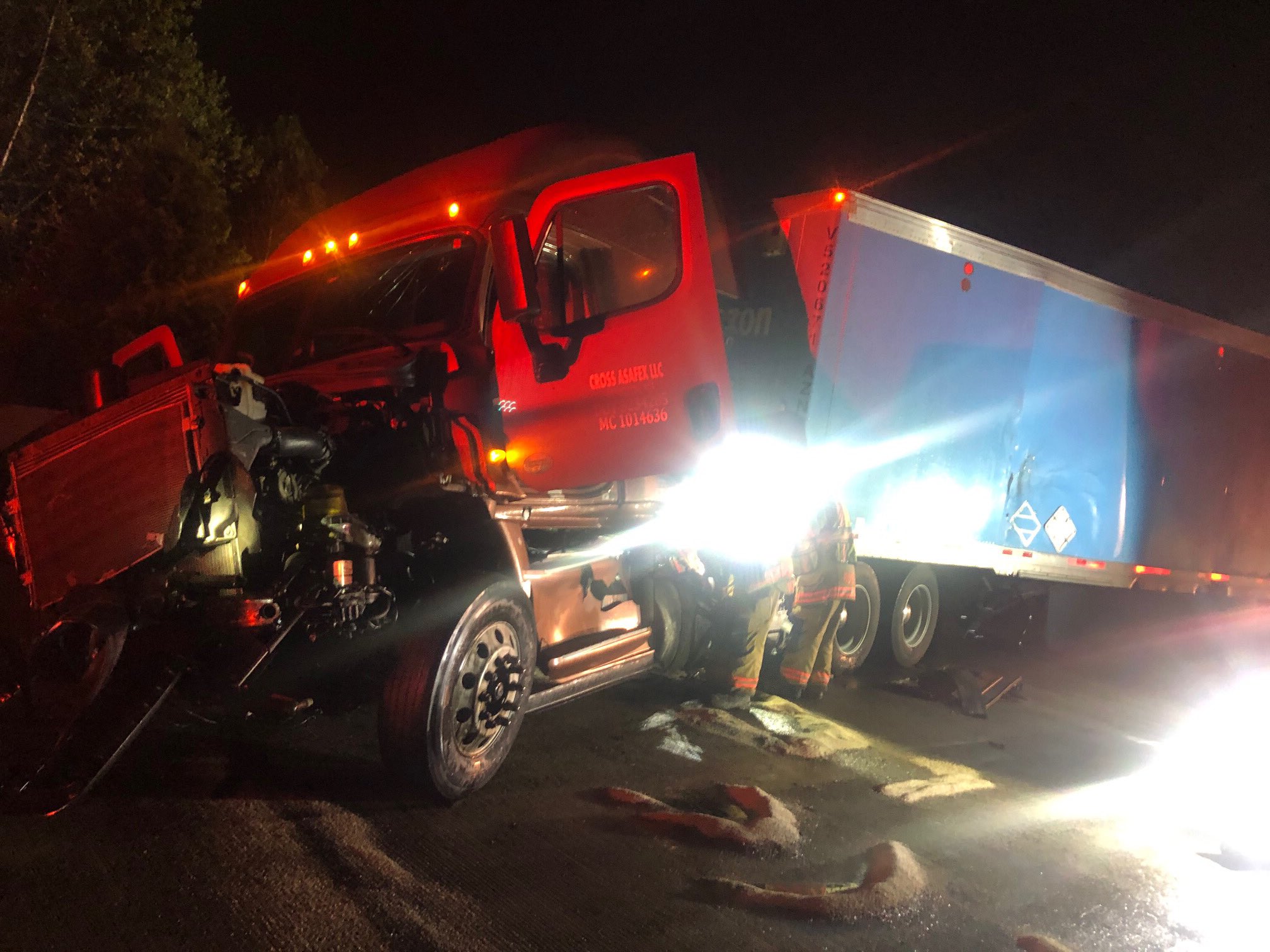 Tractor Trailer Crash Causes Fuel Spill, Traffic Delays on I-495
A tractor trailer crash that led to an oil spill caused significant traffic delays on I-495 in Bethesda on Wednesday morning.
Montgomery County Fire and Rescue Service officials say it happened between Old Georgetown Road and River Road around 4:00 a.m. when the tractor trailer crashed into a wall, and caught fire. That led to an oil spill which caused lanes to be blocked for a couple of hours. Authorities say the driver of the truck was evaluated but had no injuries.
MCFRS spokesperson Pete Printer says the 'sky ramp' in that area over the I-270 Spur-Beltway is a danger zone for tractor trailers especially when it rains.
Traffic lanes are now open.
(~4a) OL I495 Beltway between Old Georgetown Road and River Road, collusion, single TT, crashed into Jersey wall, caught fire, fuel spill @MCFRS_EMIHS evaluated driver, no injury/transport, @mcfrs HM707 assisted PE710, T710, A710, PE726, A726, PE720, @mdsp @MDSHA @MDEnvironment pic.twitter.com/0Rg2pbMiIh

— Pete Piringer (@mcfrsPIO) May 6, 2020