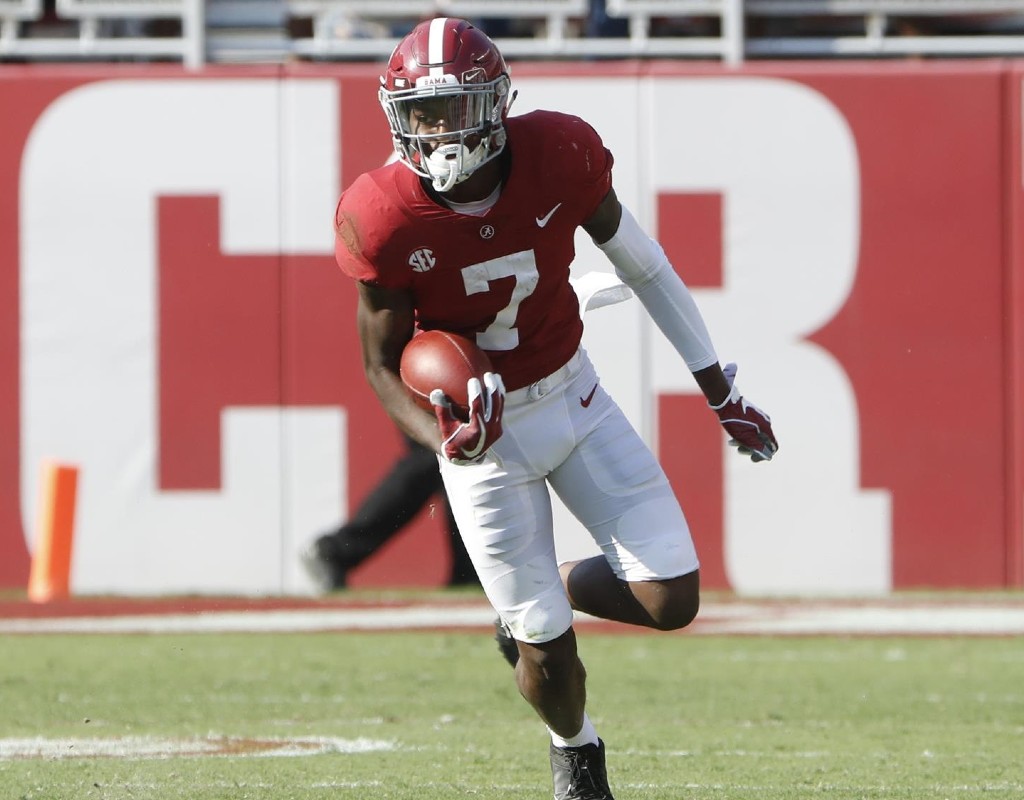 Trevon Diggs on Cusp of Joining Brother Stefon in NFL
Day one of the NFL Draft is Thursday night. For one local kid, it's an opportunity to follow his brother into the NFL.
Trevon Diggs grew up in Gaithersburg attending The Avalon School. After four years at Alabama, he's now on the verge of fulfilling his dream of joining brother Stefon – a wide receiver for the Buffalo Bills – in the NFL.
Trevon watched his brother Stefon star at Our Lady of Good Counsel in Olney then at the University of Maryland. Stefon was expected to be drafted high in the 2015 Draft but slipped to the 5th round.
Trevon has good size for a cornerback at 6'1" and 205 pounds and is considered very intense. He is projected by some – not all – draft experts to be selected as high as the middle of the first round.
Ben Standig, Redskins' reporter for The Athletic, told MyMCMedia, "(Diggs) could go as high as 19th overall or slip into the second round." Standig has developed a reputation of being very accurate with previous NFL mock drafts. He thinks Diggs ultimately will fall to the second round.
Diggs will be watching the draft on ESPN with his mother at her home in Bowie.
Standig said that Trevon has had a great teacher in his big brother about life in the NFL on and off the field. "He sees what it takes to succeed, seen his brother slide to the fifth round and seen the business side of sports (Stefon was traded from the Vikings to the Bills in the off-season)."
Would it be weird if the Vikings draft Alabama CB Trevon Diggs, Stefon's brother? Depends who you ask.

Trevon: "Definitely not. That has nothing to do with me."

Mom: "I think going to Minnesota would be a little bit weird."

For @TheAthleticNFL: https://t.co/5UXRI4mKL9

— Ben Standig (@BenStandig) April 22, 2020
(Photo of Trevon Diggs at University of Alabama courtesy Rolltide.com)