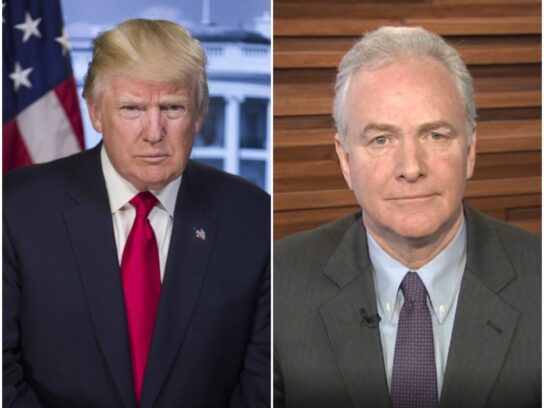 President Donald Trump was angered on Tuesday by the interview Chris Van Hollen, whom Trump called "a no name Senator from Maryland", had with Fox News.
Van Hollen made an appearance on the network to discuss the Senate impeachment trial of Trump, along with other topics. Although, Trump took his debate with Van Hollen's interview onto Twitter. "Really pathetic how @FoxNews is trying to be so politically correct by loading the airwaves with Democrats like Chris Van Hollen, the no name Senator from Maryland," tweeted Trump.
https://twitter.com/realDonaldTrump/status/1222183788211470336
Trump's approach did not stop Van Hollen from responding. "Glad you tuned in Mr. President. Now that I have your attention, how about coming down to the senate to share your side of the story under penalty of perjury?" Van Hollen tweeted.
Glad you tuned in, Mr. President.

Now that I have your attention, how about coming down to the Senate to share your side of the story under penalty of perjury? https://t.co/vPRFQwbJyX

— Senator Chris Van Hollen (@ChrisVanHollen) January 28, 2020