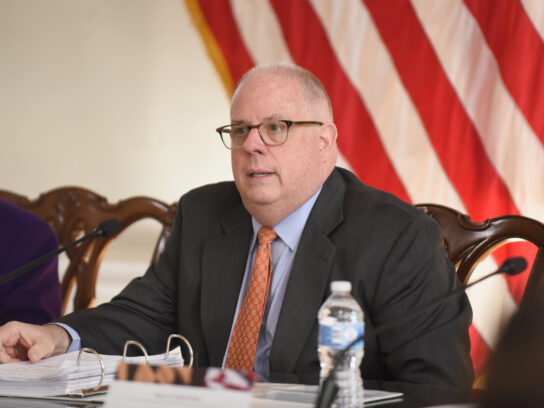 Maryland Gov. Larry Hogan (R) announced Wednesday that he will introduce legislation to require all Maryland public school systems to start classes after Labor Day.
Hogan signed an executive order in 2016 requiring all school districts to start school after Labor Day, but last year lawmakers overturned that executive order.
"The Universal School Start Act will repeal the legislature's 2019 misguided bill and return our state to what the citizens actually want and have been demanding for years: the return of the school start to after Labor Day," said the Governor in a press release.
The governor said this legislation would end mass confusion of Maryland's counties each starting on different dates.
According to the press release, the Universal School Start Act of 2020 directly repeals the General Assembly's 2019 legislation and codifies the governor's 2016 executive order requiring that Maryland's public schools begin after Labor Day, and complete the 180 days that are required under state law. Polling has consistently shown that the overwhelming majority of Marylanders want school to start after Labor Day.
Today we introduced the Universal School Start Act of 2020 which will repeal the legislature's misguided 2019 bill, and return our state to what the citizens actually want, and have been demanding for years: the return of the school start to after Labor Day. pic.twitter.com/4avGSGXsSG

— Governor Larry Hogan (@GovLarryHogan) January 29, 2020