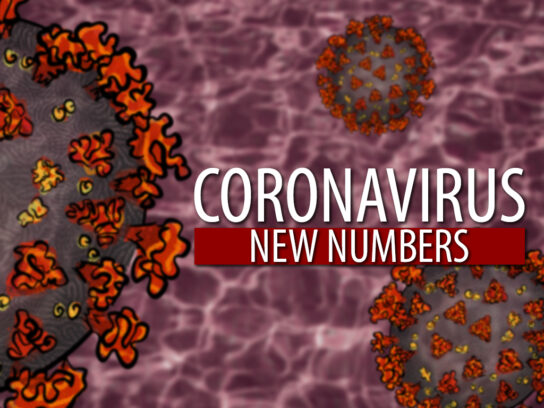 Montgomery County COVID-19 Statistics
The Maryland Department of Health reported 233 new COVID-19 cases in Montgomery County Tuesday morning. This is the 12th consecutive day the increase in daily cases is more than 200. The county's cumulative case count is 31,622.
The county has a rolling seven-day average of 4.64% for positive COVID-19 tests, which is a decrease of 0.44 from Monday's average rate of 5.08%. The county's positivity rate is lower than in 18 of Maryland's 24 jurisdictions.

Montgomery County recorded three new coronavirus-related fatalities Tuesday, bringing the death toll to 893. Since Nov. 2, the county has reported at least one new death daily due to the virus.
Montgomery County leads the state in total COVID-19 related fatalities; Prince George's County has 884 fatalities and has the most coronavirus cases in the state with 38,297 cases.
County and state health officials are monitoring the recent surge in COVID-19 cases closely. County Executive Marc Elrich says Maryland needs to return to Phase 1 of the plan for reopening.
Gov. Larry Hogan announced at Monday's coronavirus news conference that he'll be deploying Maryland State Police troopers throughout the counties as "High Visibility Compliance Units." Starting Wednesday, the troopers will work with local authorities to investigate coronavirus restriction violations and work on educating the community about how to prevent super-spreading events.
Tuesday, Montgomery County Health Officer Dr. Travis Gayles announced the county will limit outdoor and indoor gatherings in public places to no more than 10 people. Masks will be required at all times both outdoors and indoors in public facilities. These restrictions are effective at 5 p.m., Tuesday.
The Centers for Disease Control and Prevention (CDC) issued an advisory Thursday strongly recommending that people stay home for Thanksgiving.  The CDC warns "travel may increase your chance of getting and spreading COVID-19. Postponing travel and staying home is the best way to protect yourself and others this year."
Maryland COVID-19 Statistics
Tuesday the state recorded 1,667 new infections since Monday, making it the 21st consecutive day the state recorded more than a thousand new cases. The state's cumulative case count is 185,464.
COVID-19 related hospitalizations have been climbing since early November. On Tuesday, the state reported 1,341 patients were hospitalized across the state with the virus.
Tuesday the state recorded 32 new deaths, bringing the state death toll to 4,325. The state has not seen this many deaths since June 14 when 34 deaths were reported.
The state reported a rolling seven-day average of 6.6% for positive COVID-19 tests Tuesday. This is a decrease of 0.28 from Monday's rate of 6.88%.