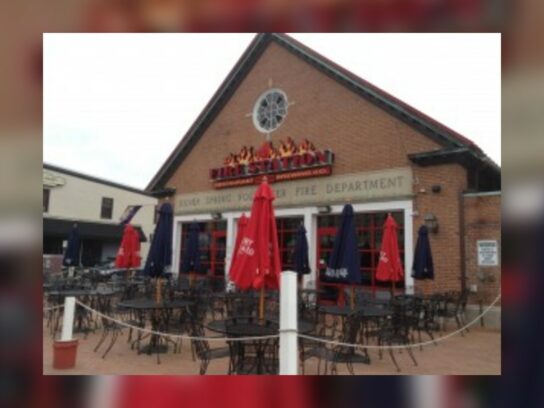 Montgomery County inspectors visited four businesses last weekend, temporarily closing one and ordering another to cease and desist. 
Rockville Escape Room was ordered to cease and desist and will also receive a civil citation, according to inspection documents from the county Department of Health and Human Services (DHHS). Inspectors visited Friday and found the business was open, however under our county's most recent executive order escape rooms are still required to remain closed. 
Customers at Rockville Escape Room were asked to leave after the business was shut down. 
Fire Station 1, a restaurant and bar on Georgia Avenue in Silver Spring, was closed Saturday for several COVID-19 violations. It reopened Monday, an employee told MyMCMedia. Inspectors visited the restaurant around 10:25 p.m. Friday for a compliance check and found that it was "highly overcrowded" and that the dining area was full of people neither social distancing nor wearing face masks. 
"The dining area is jam packed with people," says inspection documents. People were also dancing without distancing or wearing masks. Fire Station 1 was closed until the manager could provide a corrective plan for how to monitor mask-wearing and how to stop people from dancing. Then, the restaurant had to pay for inspectors to come back and give permission for it to reopen.  
COVID-19 compliance inspections at food/drink establishments are conducted by DHHS and/or county Alcohol Beverage Services (ABS) personnel. 
Two additional Silver Spring establishments received warnings Saturday. El Caracol Cafe on Sligo Avenue was warned for letting people play pool and because one employee's mask was not covering their nose. Allowing customers to play pool goes against our executive order according to the inspection document. The cafe was informed that any future violation of mask orders will result in a $500 maximum civil citation.
Plan B Bar & Grill on Georgia Avenue was visited Saturday after the county received complaints that it was letting customers play pool and was serving alcohol after 10 p.m. Inspectors saw people standing at the bar without distancing and saw two customers dancing on the floor. According to DHHS documents the manager was wearing a mask under their nose and some customers were wearing it that way as well. 
Inspectors informed Plan B that public health guidelines were being violated and discussed the current 10 p.m. alcohol limitation. Repeated violations could mean a $500 maximum civil citation. 
In early August, the county mandated that restaurants and bars can not sell alcohol for on-premise consumption after 10 p.m. The rule came after the county found that restaurants at night are of particular concern when it came to COVID-19 compliance, particularly after dinner when restaurants operate more like traditional bars. Food service establishments can still sell alcohol for carry-out after 10 p.m., an exception made during the pandemic.
The Council approved Executive Order #87-20, COVID-19 Local Order, which amends the previous public health order dated June 19, 2020. View the full Council staff report, which includes the public health order at https://t.co/rpBfI1L4Dt . pic.twitter.com/sXl3GT2W90

— Montgomery Council (@MoCoCouncilMD) August 4, 2020