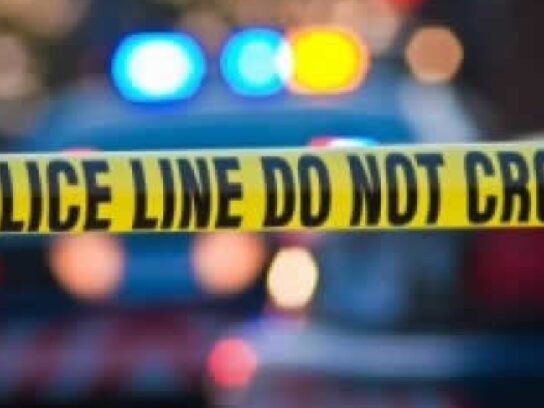 Washington D.C. residents Joenathan Nelson, 25, and Azriel Echavarria, 20, were charged with a series of armed robberies and carjackings that took place in February and March. Police are seeking another suspect in these incidents.
Montgomery County Police responded to a 7-11 in the 3500 block of University Boulevard West on Feb. 20 following a report of an armed robbery.
Police determined three suspects went to the convenience store in a black Honda Ridgeline, which they allegedly had just stolen from Live Oak Drive in Silver Spring. They entered the store, displayed handguns and demanded an employee give them money from the cash register, according to MCPD.
The employee gave them money, and a round was fired into the store but no one was injured. One suspect stole a key fob from a customer in the store.
The suspects then left, with one of them fleeing in a customer's Lexus RX. The other two fled in the Honda, according to police.
A short time later, the same suspects used a gun to rob the Food Stop Mini Mart in the 4000 block of Boiling Brook Parkway in Rockville. The suspects stole money from the cash register and fired one round. No one was injured. They then fled toward Washington, D.C.
On Feb. 26, the Lexus RX was used during an armed robbery in the 1300 block of 45th Place, Washington, D.C.
Then, on March 2, two suspects arrived at the intersection of Cameron and Spring streets in Silver Spring in a black Audi A6 they allegedly had stolen that morning. They got out of the car, pointed a firearm to the head of an adult male before stealing his property and fleeing, police said.
Moments later, the same two suspects stole money and property at the 7-Eleven in the 11000 block of Georgia Avenue in Washington, D.C.
Police obtained descriptions of the suspects through surveillance footage at the stores. Police also searched a residence in D.C. and found evidence to connect Nelson with the crimes, police said. They then searched another residence in D.C. and arrested Echavarria.
Nelson was located inside a vehicle in the 7000 block of New Hampshire Avenue on March 17. He attempted to flee in his vehicle by striking the officers' vehicles. He was taken into custody, and three loaded handguns were recovered.
Nelson and Echavarria were charged with armed robbery, first-degree assault, use of a firearm in the commission of a felony and armed carjackings. Echavarria is in custody in D.C. Echavarria was committed in Montgomery County and is being held without bond.
A third suspect remains at large. He is described as a Black male, about six feet tall, between 20 and 30 years of age, medium build and wearing a dark colored puffy jacked with a white outline zipper, black jeans and black shoes.
Anyone with information should call the Major Crimes Division at 240-773-5070 or 240-773-TIPS, or contact Crime Solvers of Montgomery County toll-free at 1-866-411-TIPS (8477).  A reward of up to $10,000 is being offered for information that leads to the arrest of the third suspect. Callers can remain anonymous.