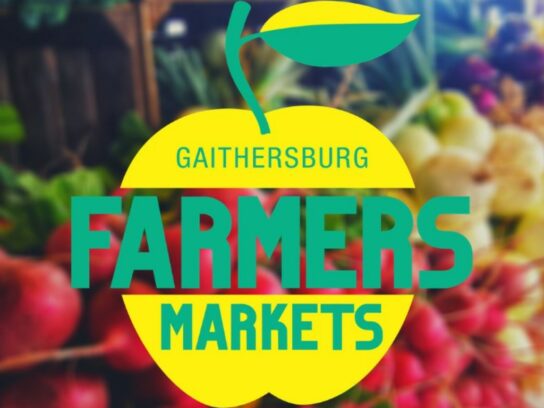 Two Farmers Markets in Gaithersburg will be reopening the week of July 6. The Casey Market, now located at the Casey Community Center, and the Main Street Market will operate with reduced hours through November.
The Casey Market will be open Thursdays, starting on July 9 and run through November 19, 2020, from 1 p.m. to 4 p.m. Customers will be able to purchase fresh fruit, vegetables, coffee, bread, and kettle corn. This market is located at 810 South Frederick Avenue.
The Main Street Farmers Market will be open Saturdays, starting July 11 and run through November 21, 2020, from 9 a.m. to noon. Artists will not be selling their work, but there will be fresh fruit, vegetables, coffee, distilled spirits, bread, and baked goods, according to a press release. This market is located at the Main Street Park and Pavilion, 301 Main Street.
Farmers Markets will be implementing coronavirus measures including requiring the use of face masks at all times. They will also enforce social distancing and say to "shop only with your eyes."
Markets are currently using online pre-orders and delivery. Some vendors will accept pre-orders over the phone and online for easier pick up once the markets reopen.
Good morning Gaithersburg!☀️
Have you heard the great news?!
The Gaithersburg Farmers Markets are set to reopen the week of July 6th! 🍎🥦🌽
For all the details check out: https://t.co/Pa4J4FPtFS pic.twitter.com/rjoU34kV5G

— City of Gaithersburg (@GburgMD) June 29, 2020