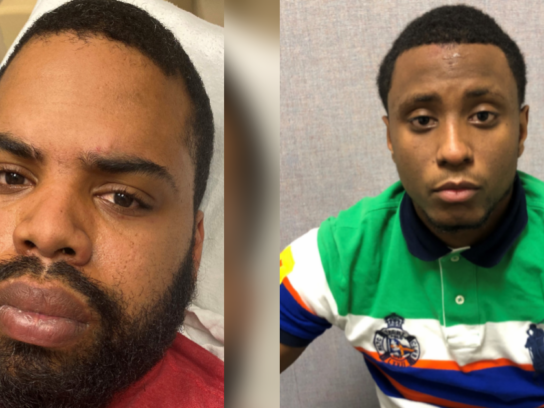 The Montgomery County Police Department has arrested and charged two Hyattsville men with assault and kidnapping a woman in Wheaton.  
The suspects have been identified as 22-year-old Javier Antonio Ortiz and 22-year-old Edwin Manuel Reyes.
Police say that on Feb. 5, the victim who is familiar with the suspects was allegedly approached by Reyes and Ortiz at Unplugged Restaurant and Sports Bar located on Georgia Avenue in Wheaton. 
Both suspects convinced the victim to leave the bar with them. "Once in the car, the victim was beaten and threatened with a handgun when she tried to exit the vehicle," police said. 
Reyes and Ortiz drove away from the location with the victim inside the car. "Before losing consciousness, the victim was pulled from the vehicle, where the suspects allegedly continued to beat her," according to police. The victim then woke up on the side of the road in Prince George's County. 
As police investigated the incident, detectives were able to identify Reyes and Ortiz as the suspects. They were arrested on Feb. 16. 
Ortiz was transported to the Central Processing Unit and faces kidnapping and second-degree assault charges. 
Reyes faces several charges including kidnapping, first-degree assault, second-degree assault, illegal possession of a handgun and possession of a firearm in the use of a felony or violent crime. Reyes is currently hospitalized for an injury not related to his arrest, police said.