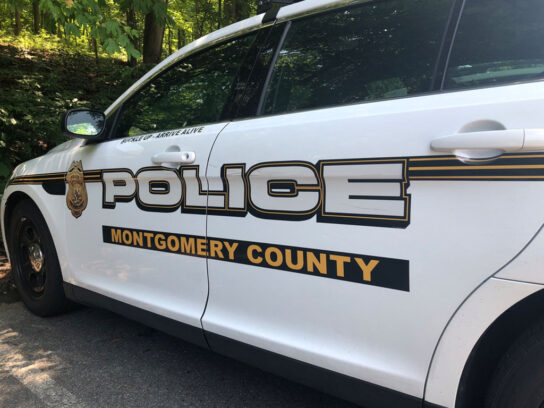 Two Baltimore men were arrested in Silver Spring Wednesday and charged with crimes including license plate theft and possession of crack cocaine and burglary tools. 
Montgomery County Police Department (MCPD) officers arrested Mateo Reyes-Vanega, 18, and Manuel Vasquez-Chavarria, 27. According to a police statement an officer was patrolling the Colesville Road/Georgia Avenue area around 2:30 a.m. when he saw Reyes-Vanega driving erratically. Police say the officer saw him make a left turn from a wrong lane and fail to stop at a red light. When the officer tried to make a traffic stop, Reyes-Vanega drove away and the officer discovered the car's license plate was reported stolen from Baltimore City. 
After a pursuit Reyes-Vanega hit a curb on Georgia Avenue right by the I-495 entrance, MCPD says. Reyes-Vanega was arrested and Vasquez-Chavarria, a passenger, ran away on foot before he was also arrested. The car was searched and MCPD found crack cocaine, drug paraphernalia and two stolen license plates. Officers say they also found common burglary tools and a car part that is stolen often. 
Both suspects had warrants out for their arrests: Reyes-Vanega for felony theft and Vasquez-Chavarria for first-degree assault and felony theft. MCPD is investigating whether the two were involved in other crimes in the area. 
Reyes-Vanega was released on bond. 
Suspects Arrested for Possession of Drugs, Stolen License Plates, and Burglary Tools Following Pursuit in Silver Spring: https://t.co/sX3rXXjWYC

— Montgomery County Department of Police (@mcpnews) September 25, 2020