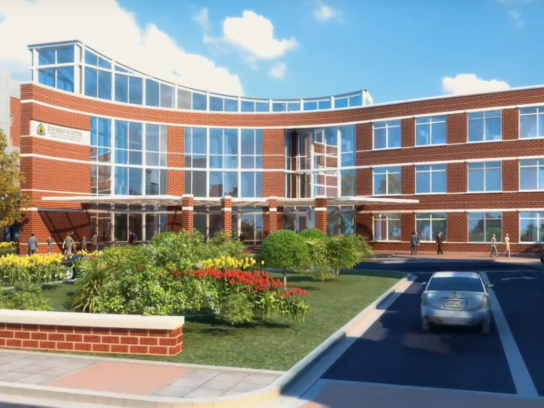 Two Montgomery County hospitals placed in the top 15 medical centers in Maryland, according to the latest rankings from U.S. News and World Report. Bethesda's Suburban Hospital was ranked the eighth-best hospital in Maryland, and Holy Cross in Silver Spring was ranked 14th.
While both hospitals scored slightly lower than in the previous year (in 2020, Suburban was placed seventh while Holy Cross scored 12th), they remain within the top 15 hospitals in the state.
Suburban Hospital was rated as a high-performing hospital for orthopedic care and cancer surgeries. Holy Cross was designated as a high-performing hospital for colon cancer surgery,  as well as for treating heart failure and kidney failure.
To achieve its 2021 rankings, U.S. News evaluated 62 hospitals in Maryland and ranked the 15 hospitals that met the publication's high standards for medical excellence.
Although no Montgomery County hospitals ranked nationally, Maryland was represented in the top 20 hospitals in the country. Johns Hopkins Hospital, located in Baltimore, ranked fourth in the country for overall care.
Announcing: @usnews names the 20 #BestHospitals in the U.S. https://t.co/iDJ1Vkh0uh

— U.S. News Health (@USNewsHealth) July 27, 2021