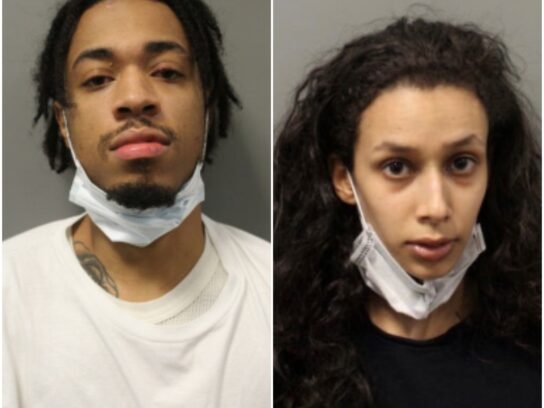 Montgomery County Police have charged two individuals with multiple frauds, forgery, and theft offenses related to a check scam they ran via Instagram.
Nasir Eggleston, 24, and Julenni Mora, 25, were issued warrants for their arrest on June 19, 2020. Mora was arrested on June 25 and Eggleston was arrested on September 23. Both suspects have been released from custody on bond. The two suspects were running a check scam via Instagram since 2018.
Detectives from the 4th District Patrol Investigations Unit identified five female victims of this scam, with total losses estimated at $6,400. Four of the victims are Montgomery County residents, while the remaining victim is a Prince George's County resident.
MCPD became aware of the potential Instagram scam in November 2019. During their investigation, they discovered that:
Eggleston used his Instagram account "unlvckynas" to contact female Instagram users and pay them to use their accounts to commit the scam.
He would then use these accounts to post photos of bank account statements with large balances and claim how easy it was to make money through a "currency exchange."
After that, he would reach out to their friends and ask if they wanted to participate in the exchange. If they agreed, Eggleston would send the victim a check and the victim would need to deposit it in his/her bank account.
Once the check was deposited, Eggleston would tell the victim to withdraw a certain amount of money from the check and send it to him via an online money transfer system or through cash. He would tell the victim that they could keep the remaining balance of the check.
After a couple of days, the bank would notify the victim that the check was fraudulent and the victim would be responsible for the check's amount.
Detectives determined that the money the victims were sending to Eggleston was actually being sent to Mora's bank account. Investigators are concerned that there are additional victims of this fraud. Anyone who believes that he/she has been a victim of Eggleston and Mora's scam is asked to contact investigators at 240-773-5541.
For more information on spotting a check scam, visit here.