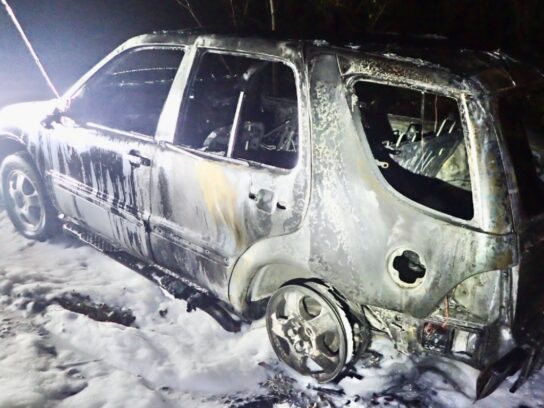 Montgomery County Fire officials are investigating an arson incident that occurred on Oct. 19 in Gaithersburg.
Pete Piringer, the county's Fire and Rescue Chief Spokesman, wrote in a Twitter post that firefighters responded to a call from 300 Marshal Street. Once they arrived, the firefighters found two cars that were fully engulfed in flames.
Piringer stated the cause of the fire originated from the sedan and extended to the other vehicle. The fire resulted in damages totaling over $5,000.
Pete Piringer is asking that anyone with information regarding the vehicle(s) fire on Marshal St in Gaithersburg, or any other suspicious/malicious fire contact @MCFRS, Fire/Explosive Investigators at 240.777.2263 or contact your local police. You can also reach the ARSON Tip Line at 240.777.2263. 
ARSON INVESTIGATION: @MontgomeryCoMD (~1130p Monday 10/19) @mcfrs (NIST FS753) dispatched 300 Marshal St, Gburg, auto fire. FFs arrived & discovered 2 vehicles 'fully involved', along a dead end road.
Cause, ARSON originated in sedan & extended to 2nd vehicle (SUV) Damage >$5K pic.twitter.com/KAtrIGcwlD

— Pete Piringer (@mcfrsPIO) October 20, 2020