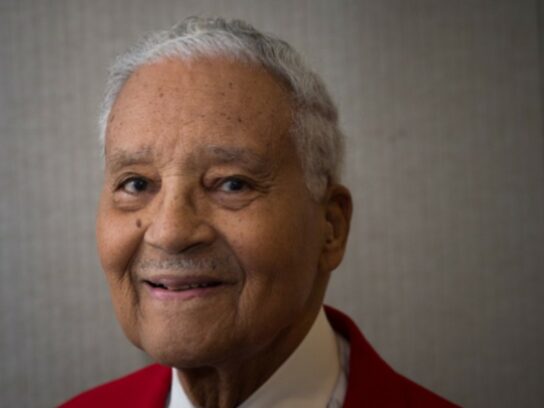 A Bethesda resident who was one of the famed Tuskegee Airmen of World War II could be promoted to brigadier general in the next Defense Department budget, after a request by U.S. Sen. Chris Van Hollen and Rep. Anthony Brown.
Charles E. McGee retired as a colonel after a 30-year career. Now 100, McGee completed 136 combat missions flying a P-51 "Red Tail" Mustang for the Tuskegee Airmen, African-American pilots who flew for the Army Air Corps.
He completed 100 more combat missions in the Korean War and 173 combat missions in the Vietnam War. With 409 total missions, McGee flew more missions than any Air Force pilot, according to a statement from Van Hollen and Brown.
In July, Van Hollen introduced legislation to authorize McGee's promotion, which was then passed unanimously by the full Senate. Van Hollen and Brown also pushed to include these provisions within the House and Senate defense budgets.
The final defense budget goes to the House and Senate floors for a final vote, before proceeding to the President Trump's desk.