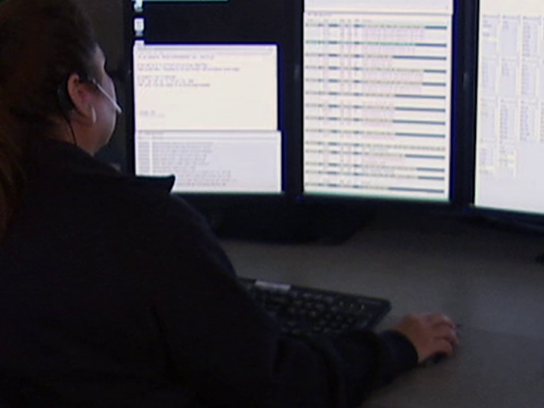 County Accepting Applications Through Feb. 3, 2020
Montgomery County currently has openings for 9-1-1 call taker/dispatchers in the County's Emergency Communication Center (ECC). Applications may be submitted online from now through Feb. 3, 2020, here.
The ECC is responsible for all 9-1-1 calls placed in the County. The Public Safety Emergency Communications Specialist (Emergency Call Taker/Dispatcher) obtains location and other pertinent details from the caller to make the initial determination of the level and type of service needed when processing emergency calls for service. This is a challenging and rewarding career that provides a vital service to the community. Major duties include answering 9-1-1 emergency calls, and dispatching police officers and/or fire rescue personnel to respond to calls using modern computer based Public Safety Communication Systems.
Job seekers must have a high school diploma and one year of work experience that involved the public. Applicants must have the ability to:
Successfully complete a one year on-the-job training program.
Obtain emergency call taking certifications.
Demonstrate strong communication and customer service skills.
Demonstrate attention to detail.
Multi-task in a fast paced environment.
Perform duties under electronic monitoring to include the recording of all telephone conversations and radio transmissions.
Perform work assignments in a 24/7 work environment to include holidays, weekends and shifts during days, evenings or midnights.
Accept short notice/ same day schedule changes and work mandatory overtime.
Contain emotions, remain calm, respectful, and professional with challenging callers.
All applicants go through the department's selection process, which begins with the initial online application. The process includes a computerized exam, an appraisal interview, background investigation, medical and psychological examinations, and a chance to observe at the ECC. A brochure is available, here.
Learn more about the ECC and the role of Communication Specialist in this short video:
The application process for the position of Public Safety Emergency Communications Specialist (911 call taker/ dispatcher) will be open from December 9, 2019, through February 3, 2020. https://t.co/nUPA5jJ4rb pic.twitter.com/46lZosDARi

— Montgomery County Department of Police (@mcpnews) December 6, 2019