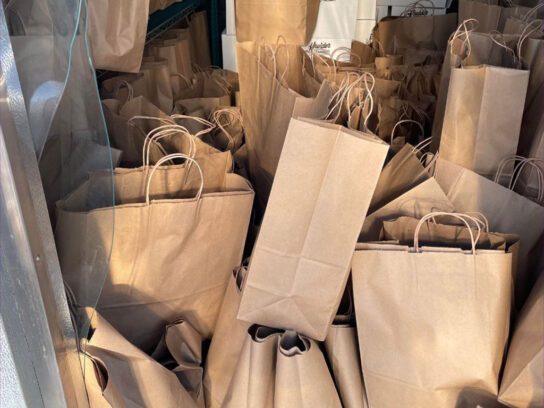 The Upcounty Hub sponsored numerous drive-thru events in February throughout upper Montgomery County to distribute food and other essentials.
More events are planned for the rest of the month on Tuesdays, Wednesdays and Fridays at specific times and locations.
Here is our distribution schedule for the month of February! pic.twitter.com/oeNPE0Nh3D

— The Upcounty Hub (@UpCountyHub) January 30, 2022
Senior program coordinator Marko Rivera-Oven and his mother started the Upcounty Hub in late March of 2020 to assist 23 families in the Germantown trailer park. From there, the pair expanded to creating COVID kits equipped with thermometers, toilet paper and plastic dinnerware.
Since then, the Upcounty Hub has become a model for seven other hubs in the county.
"I'm in the community talking to these immigrant families, and seeing the barriers that they see every single day really just opens your eyes," Rivera-Oven told MyMCM. "I think the pandemic really opened a lot of people's eyes, that there has been a need for food insecurity, but also there's just been a barrier between the county resources and how to access these people that need it."
Rivera-Oven said that the Upcounty Hub sometimes serves 500 people in about an hour.
"I think that it is so important, so crucial to have that connection and to have that trust," Rivera-Oven said. "Especially in the beginning, a lot of people were just very either embarrassed or they're just very uneasy about going to these distributions."
Photo credit Upcounty Hub on Twitter.