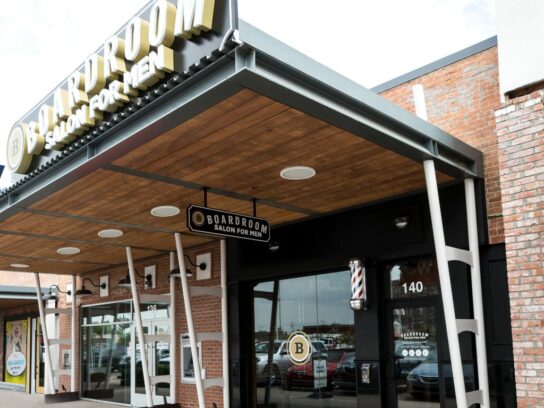 Upscale Men's Salon Marks First DC-Area Location for the Texas-Based Brand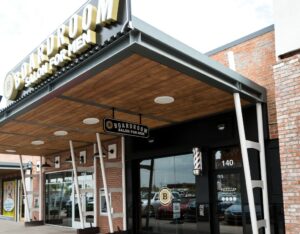 An upscale barbershop, Boardroom Salon for Men, will open its first location in the D.C. area early this year in Rockville's Montrose Crossing shopping center.
Boardroom Salon for Men opened its first salon in Southlake, Texas in 2004 and has expanded to more than 40 locations across five additional states, including Georgia, Oklahoma, Tennessee, Arizona, and North Carolina. The salon in Rockville will the be first Boardroom to open in Maryland.
The salons have dark wood paneling with leather chairs and customers are offered complimentary beverages. Customers may also play pool or chess.
The 1,700 square foot salon will be located between the AT&T store and the fast casual restaurant, Slapfish ,in a building detached from the main shopping center.
Photos of a typical Boardroom Salon for Men