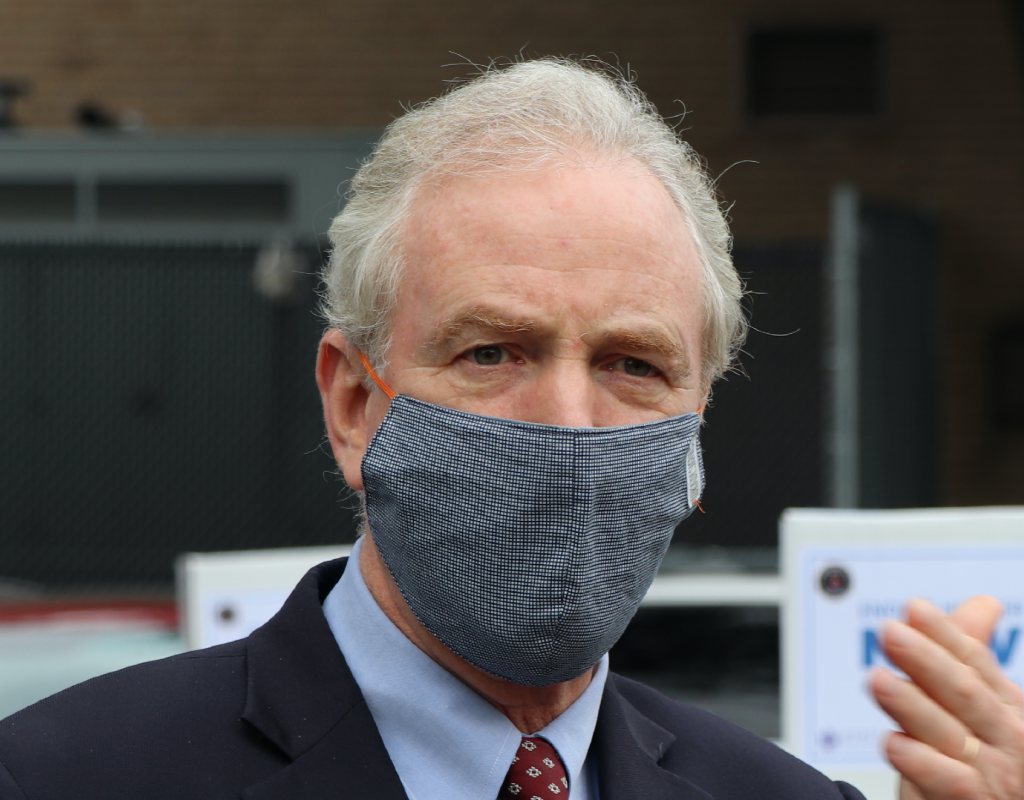 Van Hollen Compares Trump to Putin for Not Committing to Peaceful Transition
On Friday, MyMCMedia spoke to U.S. Sen. Chris Van Hollen (D) of Maryland about President Donald Trump refusing to commit to a peaceful transition of power if he was to lose the November election.
"I never thought I'd see the day in the United States of America where an American president refused to commit to the peaceful transfer of power if that person lost the election and yet we have President Trump doing what people like Vladimir Putin and authoritarian leaders do in undemocratic countries, so what it means right now is everybody's got to get out and vote," Van Hollen said.
Van Hollen said Trump shares the same goals as Russian President Putin "to suppress the voting turnout by undermining confidence in the whole system."
"The Russians are interfering in our elections both to help Donald Trump and that's according to our current intelligence agency's report, under this administration, those intelligence agencies have confirmed that Vladimir Putin and the Russians are actively interfering to promote Donald Trump and to hurt Donald Trump," Van Hollen said.
The New York Times reported Sept. 22 that C.I.A. analysts have concluded that Putin is continuing "direct interference operations aimed at raising President Trump's re-election chances."
Van Hollen criticized Trump for not taking strong action against the Russians interfering in the election, calling it a "gross violation of his sworn duty under the constitution."