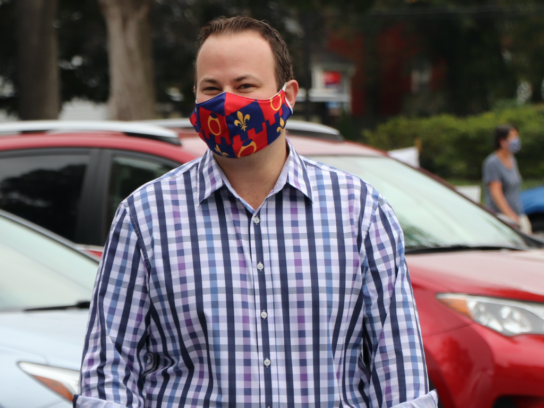 Montgomery County Councilmember Andrew Friedson spoke to MyMCMedia Friday in Bethesda about how Marylanders are starting to receive their ballots for the Nov. 3 General Election. Friedson said the county council has been pushing for secure ballot drop boxes throughout the county.
He noted that voting is officially underway and, "for the first time ever," the counting of ballots in Maryland begins Oct. 1.
According to the Baltimore Sun, Maryland will be the "the earliest start in the nation" to start counting ballots. The decision was made in August by the Maryland State Board of Elections because of the expectation that there will be a significant increase in people voting by mail because of the coronavirus.
Friedson said this upcoming election is one of the most important elections both at the federal and local level because there are ballot questions that will impact the future of Montgomery County.
"I am trying to work with every resident I can, reach out to every resident I can, make sure that folks understand where they can vote, how they can vote and when they can vote," Friedson said.