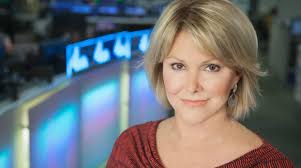 Wendy Rieger, longtime news anchor and reporter at NBC4, died Saturday after a battle with glioblastoma, a form of brain cancer.
She had open heart surgery in 2020 and a year later was diagnosed with a brain tumor.
Rieger was born in Norfolk, studied at American University then started out as an actress in Tidewater. She turned to a career in radio and and in 1988, after a stint at CNN, began working at NBC4. Last December, she retired after 33 years at NBC4. She would have turned 66 on Monday.
Rieger wrote this note to her work family at NBC4 a few months ago: "As you know, I have lived my life big and loud. It is my nature. And I've had a blast. But a stillness has come over me that is profound and potent. I didn't know I could be this quiet. Life is not always a test. It is a teaching. I must learn this lesson with grace.  And I will."
REMEMBERING WENDY RIEGER: Wendy Rieger, our dear News4 anchor and reporter, has died after a battle with Glioblastoma. She was 65. https://t.co/ffrkWTT384 pic.twitter.com/6HNiErJw5h

— NBC4 Washington (@nbcwashington) April 16, 2022
We ask that you send some love and good thoughts to our beloved Wendy Rieger. https://t.co/wii3go2QdI pic.twitter.com/5NFcP3vGBP

— NBC4 Washington (@nbcwashington) April 15, 2022