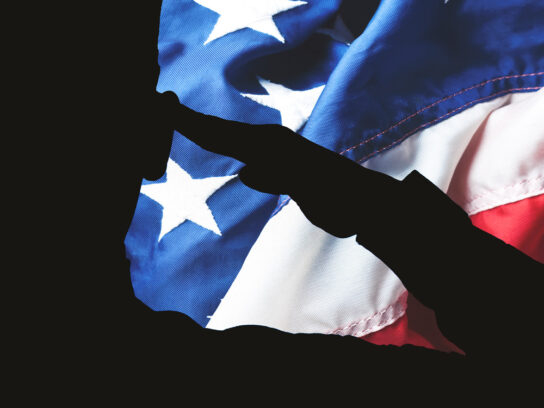 Veterans Day is a national holiday set aside to remember all U.S. military veterans, past and present. It is celebrated every November 11th.
Montgomery County's Commission on Veterans Affairs lists the following events occurring in the county to honor and celebrate our veterans.
4th Annual Veterans Day Program
Sunday, November 10, 2:30 p.m.
American Jewish Veterans Memorial, Bender Jewish Community Center
6125 Montrose Rd, Rockville
Among the VIPs invited, are Mr. George Owings III, Maryland's Secretary of Veterans Affairs or a representative from his office, Mr. Marc Elrich, Montgomery County Executive, and Ms. Bridget Newton, Mayor of Rockville.
VFW Post 2562 Veterans Day Ceremony
Monday, November 11 at 11 a.m.
VFW Post 2562
11316 Fern Street Wheaton
Join VFW Post 2562 at Wheaton Veterans Urban Park for a ceremony to honor our veterans. A meal following the ceremony will be held at Post 2562 following the ceremony. All are welcome.
Click here for more information.
City of Gaithersburg
Monday, November 11 at 11 a.m.
Concert Pavilion, 31 South Summit Avenue, Gaithersburg
The entire community is invited to join the City for its annual Veterans Day Observance honoring and recognizing all U.S. military personnel who play an important role in safeguarding our nation and our future. The observance takes place at 11 a.m. at the Concert Pavilion.
City officials and members of local veterans groups will be on hand to honor those who have served in all branches of the military. Officials, veterans and community organizations will also participate in a solemn wreath laying ceremony, followed by a reception inside City Hall.
Joining the observance will be special guest speaker Colonel (Ret.) David Rhodes, a graduate of the United States Air Force Academy. In his 40-year professional career, Col. Rhodes served in various combat and leadership positions as an F-15 fighter pilot, squadron commander and NATO Deputy Operations Commander. He was a White House Fellow, assigned as the National Security Affairs Special Advisor for Global Issues to Vice President Al Gore, and led the DoD Task Force on the response to Hurricane Katrina. He sits on the Board of Directors of both the White House Fellows Foundation and Association and the Air Traffic Control Association.
Click here for more information.
City of Rockville
Monday, November 11 from 11 a.m. – noon
Veterans Park – Route 28 and Route 355, Rockville
Join Rockville's Mayor and Council at this annual ceremony in honor of the men and women who served in the nation's armed forces. American Legion Post 86 will lead the wreath-laying ceremony and their honor guard will present a twenty-one gun salute.
Montgomery County Council Veterans Day Proclamation
Tuesday, November 12 at 1 p.m.
100 Maryland Avenue, Rockville
Proclamation presented by Council Member Sidney Katz to Dan Bullis, Chair, Montgomery County Commission on Veterans Affairs.  Can be watched on Comcast HD 996, Comcast SD 6, RCN HD 1056, RCN SD 6, and Verizon 30.
Armed Forces and Veteran Affairs Committee 2nd Annual Open House
Friday, November 15 from 1 to 5 p.m.
Rockville Memorial Library, 21 Maryland Avenue, 2nd Floor Meeting Room, Rockville
Meet and greet at 1 p.m. with Pvt. Indiana Hunt-Martin (Retired), WWII survivor of 6888 Postal Battalion, and Edna W. Cummings, Col. US Army (Retired), Six Triple Eight Advocate/Producer. Award winning film showing "Six Triple Eight" promptly at 2 p.m. Followed by discussion, Question and Answer, signatures, and photo opportunities. Event is free, light refreshments provided. Please register at www.eventbrite.com. Hosted by NAACP Montgomery County Branch.
Montgomery County Commission on Veterans Affairs
Tuesday, November 19 from 6 -7:30 p.m.
401 Hungerford Drive, Rockville
County Executive Marc Erich will be making a presentation to the Commission on Veterans Affairs
Click here for more information.