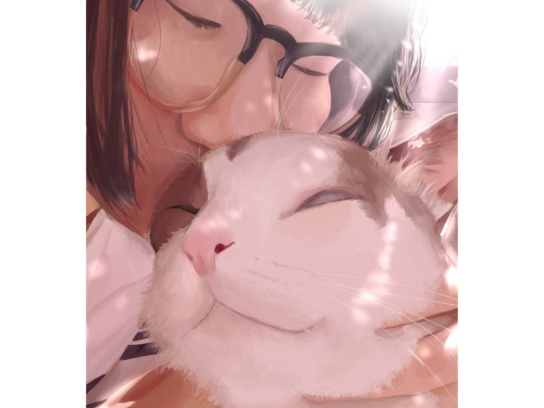 Yun Ji Choi of Walter Johnson High School in Bethesda took first place in Maryland's 8th Congressional District's 2021 Congressional Art Competition. Her digital art piece, titled "Promise to Keep You Safe," will hang in the U.S. Capitol for one year.
"Congratulations to Yun Ji Choi on winning this year's art competition for 8th District high school students," said Rep. Jamie Raskin (D-Md. 8). "I salute the 17 second-place honorees and thank all of the student participants for sharing their boundless artistic vision. I encourage everyone to check out all of the strikingly impressive student artwork in our virtual gallery."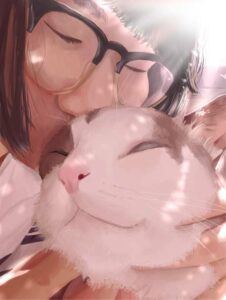 125 high school students from more than 30 schools participated.
Second-place winners from Montgomery County are Olivia Brett-Major and Katherine Yoon of Holton-Arms School in Bethesda; Ava Dettling of National Cathedral School in Washington, D.C.; Myka Fromm of Richard Montgomery High School in Rockville; Jerry Ji of Landon School in Bethesda; Yonina Levisohn of Melvin J. Berman Hebrew Academy in Rockville; Sofia Montes Garzon, Regina Orradottir, Kelsea Petersen and Grady Williams of Albert Einstein High School in Kensington; Nadine Vos of Stone Ridge of the Sacred Heart in Bethesda; and Joyce Wang of Thomas S. Wootton High School in Rockville.
"I am grateful to VisArts in Rockville for providing the online submission portal, which enabled us to safely receive and judge this remarkable art despite the challenges of the pandemic," Raskin said. "I would also like to thank our terrific guest judges — Caroline Lewis, Cathy Abramson, Kathryn Freeman Vita, Ruth Lozner and Ronald Beverly — all of whom generously shared their time and dedication to make this competition a success."
Each spring, the Congressional Institute sponsors a nationwide high school visual art competition to recognize and encourage artistic talent. Now in its 40th year, more than 650,000 high school students have participated since the competition's inception in 1982.
NEW: Yun Ji Choi of Walter Johnson High School is the winner of the 2021 Congressional Art Competition for #MD08 high schoolers. 125 students from 30+ schools participated in this year's contest! Check out their amazing artwork in our virtual gallery: https://t.co/u8ut09lgNn

— Rep. Jamie Raskin (@RepRaskin) May 5, 2021