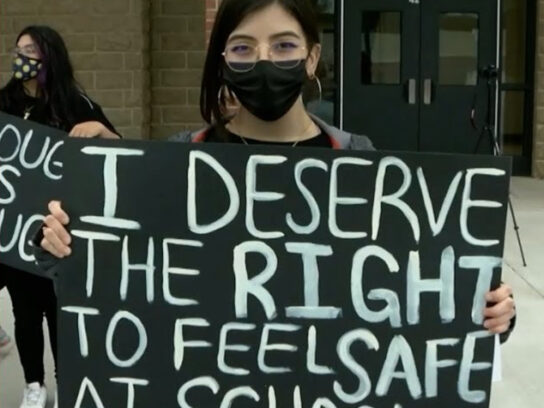 The organization Community Partners for Public Safety (CPPS) held a forum in Rockville on July 13 examining the role of police in Montgomery County Public Schools (MCPS).
The forum, titled "What is the Appropriate Role of Police in MCPS," was moderated by Michael Durso, former MCPS Board of Education President.
Panelists included Lee Evans, Magruder High School Principal; Joe Lowery, retired School Resource Officer; Marvin Dickerson, security expert and MCPS parent; and Afsara, recent MCPS graduate.
A recording of the forum premieres on YouTube Wednesday, July 27 at 7 p.m. Watch below:
This is the third forum the group has held in recent months. The first was held March 15 and may be viewed on the Community Partners for Public Safety Facebook page.
MyMCM attended the second forum on May 26 titled "Understanding What School Resource Officers Do."
Plans are underway for a fourth forum in the fall.
Anyone interested in more information may visit the CPPS Facebook page or email the group at cppsinmd@gmail.com.
CPPS is comprised of former MCPS principals, former members of the Board of Education, parents of current and former students, members of the Montgomery County Council of PTAs (MCCPTA), former School Resource Officer Joe Lowery, and safety expert Marvin Dickerson.