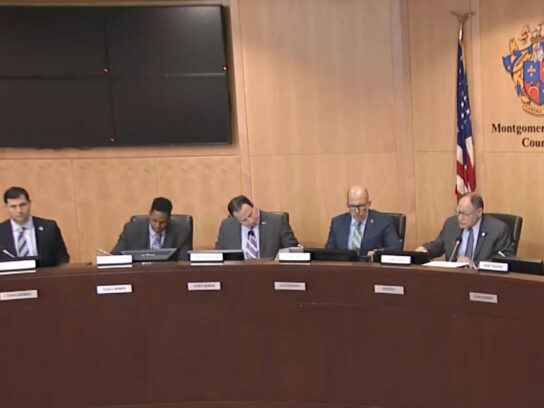 Meeting to discuss county's efforts to ensure health and safety of all residents
Montgomery County Council was briefed on the the coronavirus (COVID-19) and the county's efforts to ensure the health and safety of all residents today at 2 p.m. Dr. Travis Gayles, health officer and chief of public health services in the Department of Health and Human Services and Earl Stoddard, director of the Office of Emergency Management and Homeland security, will conduct the briefing. The briefing will take place at the Council Office Building in Rockville in the third floor Council Hearing Room.
Watch a recording of the briefing that was streamed live by County Cable Montgomery:
Dr. Gayles will provide an update on Montgomery County's efforts to closely monitor the health impacts of the coronavirus, which started in Wuhan, China and has spread to other international locations including the United States. He also will discuss prevention methods and symptoms of the coronavirus.
Director Stoddard will explain the Office of Emergency Management and Homeland Security's role in state and local readiness efforts and the overall communications structure for public health issues.
As of March 2, 2020, the Centers for Disease Control and Prevention (CDC) reports 16 confirmed of the disease in the U.S., with 12 cases being travel related and 4 cases being contracted from person-to-person contact.
To learn more about the coronavirus visit the Maryland Department of Health's web page at https://phpa.health.maryland.gov/Pages/Novel-coronavirus.aspx or the CDC's web page at www.cdc.gov/COVID19.