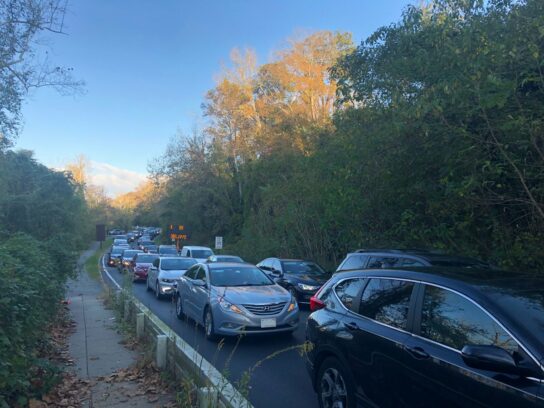 A water main break on Chain Bridge Road in Arlington, Virginia has caused major delays in the area and will continue to do so for the rest of the day according to officers on the scene.
The water main break goes for about 36 inches and residents near the area are encouraged to boil their water due to possible contamination. Arlington County Public Schools have been closed due to the break as well.
Police had been periodically closing Clara Barton Parkway to get equipment onto Chain Bridge Road. It was reopened at 9:40 a.m.
Glebe Road continues to be closed between VA. 123 and Military Road.
Traffic Advisory – Clara Barton Parkway – heavy traffic, periodic closures, Chain Bridge CLOSED, due to water main break & repair in Arlington https://t.co/xW2EuHskSz

— Pete Piringer (@mcfrsPIO) November 8, 2019
Repairs are expected to last the rest of the day and can effect your commute home, alternate routes are encouraged.