Here's our guide to arts and entertainment in Montgomery County, Jan 23-26.
Paul Galbraith and Antonio Meneses:  Strathmore's Inspired Pairings concerts continue with master classical guitarist Paul Galbraith paired with master cellist Anotnio Meneses for a concert in The Mansion. Enjoy an evening of Brazilian and classical music performed with breathtaking skill. Thursday, January 23 at 7:30 p.m. at Strathmore Mansion, located at 10701 Rockville Pike, North Bethesda. Click here for more information. $30.
Seaton Smith:  AMP Comedy shows continue with Seaton Smith, a Howard University alumnus who got his start in D.C.'s stand up comedy clubs. Watch his breakout performance on Late Night with Seth Meyers below.  His performance takes place Friday, January 24, at 8 p.m. at AMP by Strathmore, 11810 Grand park Avenue, North Bethesda. Click here for more information. $14-$22
Robert Burns Celebration with the Seán Heely Trio:  Join award-wining Scottish fiddler Seán Heely and his ensemble of nationally acclaimed Celtic musicians for a celebration of the life of poet Robert Burns. A festive evening of music, poetry, whiskey and haggis. Friday, January 24 at 7:30 p.m. at Gaithersburg Arts Barn, 311 Kent Square Rd, Gaithersburg. Click here for more information. $25-$35.
Five Spoons:  Happy Theater leads this interactive community building theater piece for adults and children based on an ancient Hindu parable about the five powers of life. Through physical theater, clowning, dance, and object-based theater, five miniature stories are playfully told and woven together into a greater story about our personal connection to the world and to each other. Audience members will receive an invitation to either participate or be a viewer to the experience. Participants will be guided by different characters to separately interact with spaces based on four powers–speech, vision, hearing, and mind–and then experience a fifth power as a "whole" community at the end of the theater piece.  Saturday, January 25 at 7 p.m. at BlackRock Center for the Arts, 12901 Town Commons Drive, Germantown. Click here for more information. $20
Spring Awakening:  This Tony-winning rock musical adaptation of Frank Wedekind's 19th century drama with music by Duncan Sheik and lyrics by Steven Stater tells the story of teenagers discovering their sexuality.  Contains mature themes, sexually explicit content, and suicide. Various dates and times now through February 23 at Roundhouse Theatre, 4545 East-West Highway, Bethesda. Click here for more information. $42-$78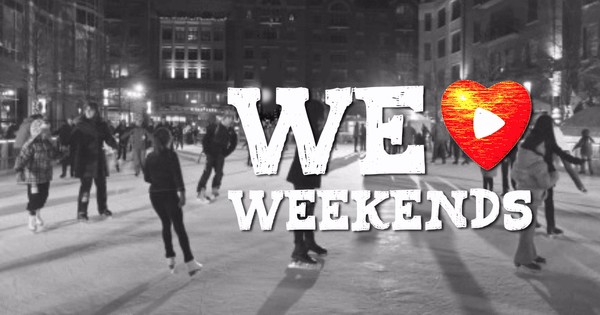 Watch the latest Culture Spot MC video, below, for more events happening this month: