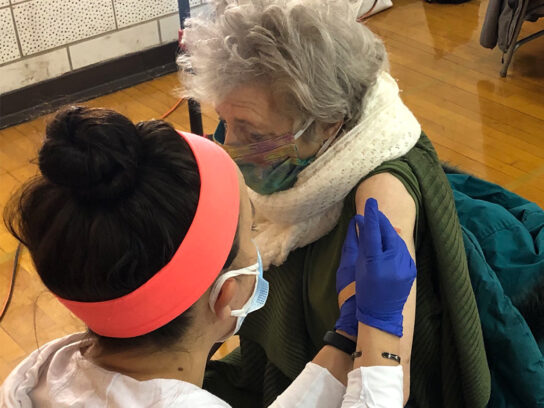 Montgomery County Department of Health and Human Services had to cancel COVID-19 vaccine appointments Monday due to winter weather and hazardous road conditions.
Dr. Raymond Crowel, the director of Montgomery County DHHS, explains what process is in place for rescheduling appointments for those who had their appointment canceled.
Anyone with questions about the coronavirus vaccine can call 240-777-1755 or visit the county's COVID-19 website. Residents without computer access who need assistance preregistering for the vaccine can call 240-777-2982. (Both telephone lines are open seven days a week from 10 a.m. to 6 p.m.