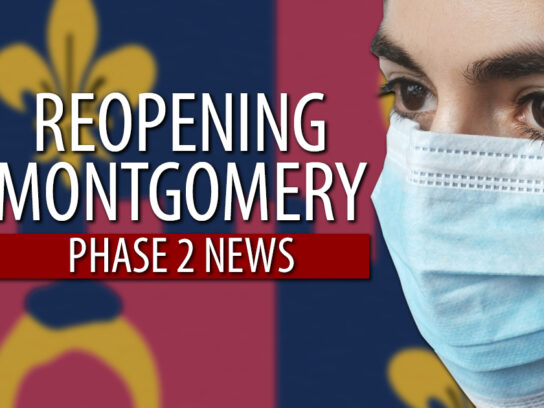 Restrictions have gradually been lifted during Phase 2 re-opening in Montgomery County. So what does this mean for weddings, religious services, and funerals?
According to the Montgomery County government website, religious facilities may open to the general public for indoor and outdoor services while following general operating requirements, including practicing social distancing and wearing masks. Executive Order for Phase 2 defines "religious facilities" as churches, synagogues, mosques, temples, and other similar religious facilities of any faith in Montgomery County.
When it comes to religious services and ceremonies, there is no maximum of 50 people, according to county officials. One person or household is allowed per 200 sq ft of religious ceremony space. This requirement goes for both indoor and outdoor religious ceremonies on the same grounds.
Religious wedding and funeral ceremonies that take place inside or outside of a religious facility do not have the 50-person maximum. They also must follow the one person or household per 200 sq ft of religious ceremony space requirement. 
Wedding and funeral services that are non-religious and that do not take place at a religious facility are restricted to the 50-person maximum along with one person or household per 200 square foot of gathering space. County officials say indoor and outdoor gathering guidelines must be followed.
Other assemblies, such as community gatherings, committee meetings, and other outdoor events, have a 50-person maximum, along with the 200 square foot rule according to the county website.
Montgomery County is in Phase 2 of reopening. Do you have questions about what that means for religious services, weddings and funerals? Visit the County's website for details: ➡https://t.co/1F4gaYyncL. pic.twitter.com/M3hpWxiWsC

— Montgomery County MD (@MontgomeryCoMD) June 30, 2020