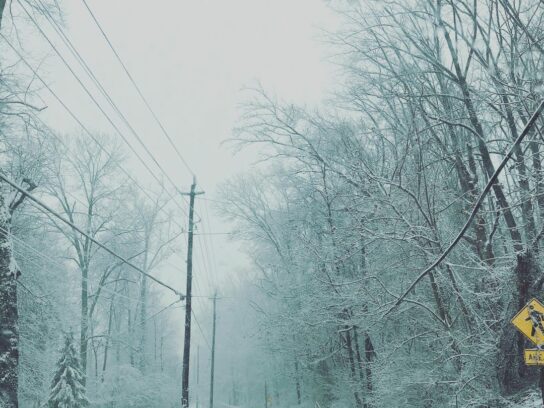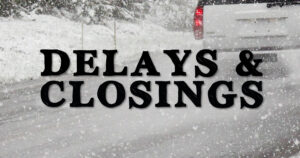 Sunday's winter storm that dumped two to three inches of snow on the area is causing closings and delays across the county.
The Universities at Shady Grove campus and the Johns Hopkins University Montgomery County are both closed today.
Federal agencies in the Washington, D.C. area are open. Employees have the option to take unscheduled leave or telework if they don't currently do so.
Maryland State government offices in Montgomery County are closed today.
Montgomery County government offices and departments will open at 10 a.m. Nonessential employees who work at a government site have the option to take liberal leave.
Montgomery County Circuit Court is closed today.
Roads are responding well to treatment. Primary/Emergency routes have been salted and crews are currently salting neighborhood roads where necessary. Icy spots may still exist, so please use caution.

— MCDOT Highway Services (@MontCo_Highways) February 1, 2021
For more delays and closings, see below:
Metrobus will operate on moderate snow plan Monday; Metrorail, MetroAccess to operate normal service https://t.co/SczQ4hyOiW #wmata pic.twitter.com/yTDrFRGWHJ

— Metro (@wmata) February 1, 2021
❄️Snow Emergency to be lifted as of 7 a.m., Feb 1. City will operate on normal schedule.

💻Study Bubbles will start at 11:30 a.m.

♻️Recycling & bulk pick up appointments will take place as scheduled.

👉All updates at https://t.co/0SE8SP0fPu#gburgwx pic.twitter.com/fv3k2CXtRe

— City of Gaithersburg (@GburgMD) February 1, 2021
The Rockville Swim and Fitness Center will be closed Monday, Feb. 1 due to inclement weather. All programs and activities are canceled. Program participants will be notified regarding makeup plans. Learn more about the swim and fitness center at https://t.co/SmSETc9yVp. #rkv pic.twitter.com/edYBfWpxJt

— Rockville MD alerts (@alertrockville) February 1, 2021
The City of Rockville will collect recycling and trash as scheduled, Monday, Feb. 1. Learn more about Rockville's recycling and trash collection, including what can and can't be recycled at https://t.co/iWSHJ74you, call 240-314-8568 or email recyclingrefuse@rockvillemd.gov. #rkv

— Rockville MD alerts (@alertrockville) February 1, 2021
Takoma Park cancelled yard waste collection and there will not be Library books-to-go or book delivery.
Inclement weather update for University of Maryland, College Park for Monday, Feb 1, 2021:
Classes remain online
Telework continues for eligible employees
Only employees who report to campus on snow days should report in personhttps://t.co/K6soVt5ZPc for campus services info

— Univ. of Maryland (@UofMaryland) January 31, 2021
Montgomery County Recreation aquatic facilities, programs and activities scheduled before 8 a.m. tomorrow, Feb. 1 are canceled. Montgomery County will closely monitor weather conditions and provide an update by 6 a.m., if there are additional schedule changes. pic.twitter.com/FwRcPuUgcz

— MoCo Rec (@MoCoRec) February 1, 2021
WEATHER UPDATE

Due to snow, our ice and tennis centers have a delayed opening this morning.

Cabin John Ice Rink, Wheaton Ice Arena, Wheaton Indoor Tennis, and Pauline Betz Addie Tennis Facility will open at 10 am. pic.twitter.com/HabXdMwAwj

— Montgomery Parks (@MontgomeryParks) February 1, 2021