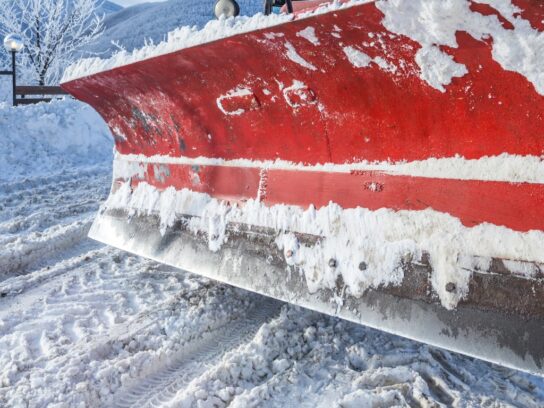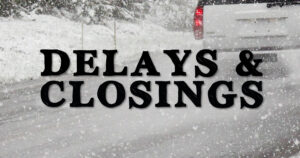 Thursday's winter storm is forecast to include snow, sleet and freezing rain throughout the day making surfaces and roads slick and treacherous. This is causing closings and delays across the county.
The Maryland State Police's snow emergency plan is currently in place for interstates 270, 370, and the beltway in Montgomery County. This means travel on the interstates is strongly discouraged. Also, parking on roads and streets designated as snow emergency routes is prohibited.
Federal agencies in the Washington, D.C. area are closed. Employees who telework and emergency employees continue with work.
Maryland State non-emergency essential government employees who report to the office to work may take liberal leave. Employees who telework from home should work as scheduled unless leave is requested and granted.
Montgomery County Public Schools virtual learning starts on time, school buildings are closed so childcare in the schools, all in-person activities and appointments are canceled.
Montgomery College in-person and activities are canceled. Remote and online classes proceed as normal.
The Universities at Shady Grove campus is closed. There will be no on campus classes, telework and virtual classes remain as scheduled.
The Johns Hopkins University is closed, in person classes and activities are canceled.
The University of Maryland's College Park campus is closed, all in-person and online classes are canceled. Employees will receive administrative leave. Essential snow personnel should report to work. COIVD testing is canceled.
Montgomery County government offices and facilities are closed. Essential personnel required to work onsite must report as scheduled.
Snow and sleet began moving through the area between 4-5 AM. Crews are out treating primary and emergency roads at this time. Icy conditions may exist so pedestrians and drivers should exercise caution if traveling.

— MCDOT Highway Services (@MontCo_Highways) February 18, 2021
For more delays and closings, see below:
♻️ Recycling is cancelled for Thurs., Feb. 18.
Bulk pick up appts will take place as scheduled – service may be impacted.

❄️❗Snow Emergency is now in effect. All cars must be removed from Snow Emergency routes. https://t.co/gqcJOvjGGp

👉All updates: https://t.co/mKeFZdcgrY pic.twitter.com/gL6WdEA6zD

— City of Gaithersburg (@GburgMD) February 18, 2021
All Montgomery County Recreation aquatic facilities are closed, and all onsite recreation programs are canceled on Thursday, Feb. 18 due to weather conditions. Virtual programs will be held as scheduled. pic.twitter.com/AyWew78Sk7

— MoCo Rec (@MoCoRec) February 18, 2021
WEATHER ALERT (6:29 am)

Montgomery Parks' ice and tennis centers are CLOSED today (Thursday, February 18), due to inclement weather. pic.twitter.com/I6nZ66lePb

— Montgomery Parks (@MontgomeryParks) February 18, 2021