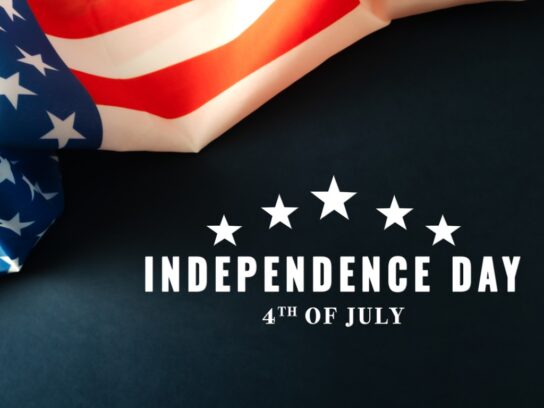 Here's an overview of what's open and what's closed in Montgomery County this Independence Day weekend:
County Offices – closed
Libraries – closed
Alcohol Beverage Services (ABC) Liquor and Wine stores – Retail stores will be open regular hours: Sunday, July 4, noon-5 p.m. (except Poolesville store, which is closed on Sundays); Monday, July 5, 10 a.m.-9 p.m. (Poolesville store will be open noon-7 p.m.).
Ride On and Flash Bus Service – Operate on the regular Sunday schedule July 4 and on a Saturday schedule July 5. For a specific route number, click here.
Ride On Flex On-Demand Bus Service – Will resume operations on July 19.
TRiPS Commuter Store at Silver Spring Transit Center – Closed July 5.
Parking at public garages, lots, curbside meters – free
Metrorail and Metrobus – Information is available here.
MARC Train and Commuter Bus – Information is available here.
County Refuse/recycling pickup – no change to the schedule.
The Shady Grove Transfer Station will be closed on Sunday, July 4. It will be open during regular hours (7 a.m.-5 p.m.) on Monday, July 5. County Department of Environmental Protection administrative offices at the transfer station will be closed.  All operations will remain as normal.
Recreation – Outdoor pools are open noon-7 p.m. Indoor aquatic facilities open 6 a.m.- 6 p.m. All recreation centers, senior centers and administrative offices are closed.
Montgomery Parks
Montgomery Parks open facilities include:
Parks, trails, gardens,  playgrounds, dog parks, skate parks), outdoor exercise stations and outdoor tennis/pickleball and basketball courts open daily sunrise to sunset. (*select outdoor courts are available for rental.)
Picnic shelters and campfire rings are available for rental at several locations.
Little Bennett Campground
Boat rentals at Lake Needwood and Little Seneca Lake
Cabin John Miniature Train and Wheaton Miniature Train and Carousel
South Germantown SplashPark and Mini Golf
South Germantown Driving Range
The in-line hockey rink at Ridge Road Recreational Park  and street hockey/futsal rink at Dewey Local Park  may be permitted, or are available first-come, first-serve, if not reserved.
Brookside Gardens.  grounds open daily sunrise-sunset, Visitor Center and Gift Shop open daily 10 a.m. to 4 p.m., Conservatory open daily 10 a.m. to 2 p.m.
Black Hill Nature Programs. Saturday and Sunday, 11 a.m. to 6 p.m.
Brookside Nature Center. Saturday, 9 a.m. to 5 p.m.; Sunday, 1 p.m. to 5 p.m.
Locust Grove Nature Center.  Saturday 1 p.m. to 6 p.m.. Closed Sunday, July 4.
Josiah Henson Museum and Park , Saturday 10 a.m. to 4 p.m.. Timed entry tickets are required.   Closed on Friday, July 2, and Sunday, July 4.
Woodlawn Manor Cultural Park.  Museum and Visitor Center, Friday and Saturday, 10 a.m. to 3 p.m..
Open Parkways Schedule – Portions of Sligo Creek Parkway, Beach Drive and Little Falls Parkway will be open to pedestrians and bicyclists for exercise and recreation during the following times:
Friday, July 2. 9 a.m. through Tuesday, July 6, 7 a.m.
 Sligo Creek Parkway

 Old Carroll Avenue to Piney Branch Road (1.1 miles)
 Forest Glen Road to University Boulevard West (1.5 miles)

 Beach Drive from Connecticut Avenue to Knowles Avenue (2.7 miles)
Saturday, July 3. 7 a.m. through Tuesday, July 6, 7 a.m.
  Little Falls Parkway from River Road to Arlington Road (1 mile)
The following Montgomery Parks facilities will be closed in observance of Independence Day:
Montgomery Parks Headquarters and Permits Offices (closed July 5).
Montgomery Parks Customer Service Office (closed July 3 and July 5).
Pauline Betz Addie  and Wheaton Indoor  Tennis Centers (closed July 4).
Cabin John Ice Rink and Wheaton Ice Arena   (closed July 4).
Josiah Henson Museum and Park  (closed July 2 and 4).
Locust Grove Nature Center (closed July 4).
Meadowside Nature Center is closed for building renovations.