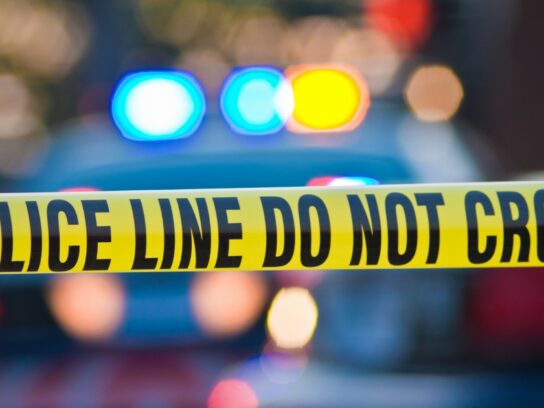 One woman is dead and one man is injured following a Wheaton crash Feb. 26, according to Montgomery County Police.
Police stopped a 2011 Honda Civic at 1:30 a.m. near Route 355 and Nicholson Lane after watching the driver commit a traffic violation, according to a Montgomery County Police Department press release.
As the officer approached the car, the driver sped away and lost control. The officer pursued under suspicion of driving under the influence, the press release said.
The driver struck a fence post and tree near Connecticut Avenue, however the officer's vehicle was not involved in the crash.
A male passenger sustained non-life threatening injuries and was transported to a hospital. The female driver was pronounced dead on the scene, according to the press release.
At approximately 1:30 a.m. on Sat., Feb 26, a Montgomery County officer stopped a 2011 Honda Civic near Rte 355 and Nicholson Lane after he observed the vehicle commit a traffic violation. An adult male and adult female occupied the Honda Civic.https://t.co/GgfW7HPb1L#MCPD pic.twitter.com/PeDSQflQ15

— Montgomery County Department of Police (@mcpnews) February 26, 2022
The Attorney General's Independent Investigations Division is currently investigating this case.