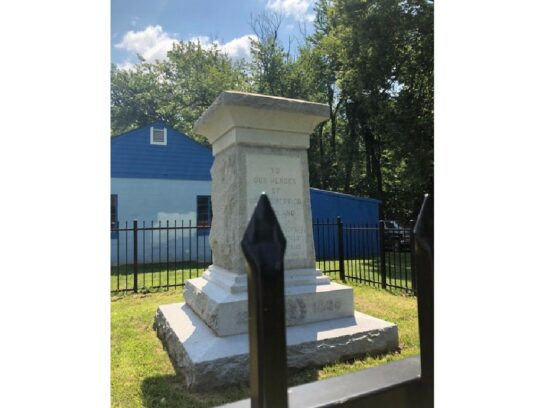 White's Ferry, the only cable ferry service that carries people and transportation across the Potomac River, has placed a confederate statue that was on their property, in storage, according to an article in The Washington Post.
The statue was moved from the Red Brick Courthouse in Rockville to White's Ferry back in 2017.
A Confederate statue is toppled in rural Maryland, then quietly stored away https://t.co/FypBmCam6E

— The Washington Post (@washingtonpost) July 4, 2020
The confederate statue was defaced and toppled over on June 16, which led to the Brown family, who owns and operates the ferry, placing the statue in storage "indefinitely."
The family has also removed a sign on the ferry that read "Gen. Jubal A. Early." Early was a confederate general. The Brown family replaced it with a sign that reads: "Historic White's Ferry." The Washington Post's article spoke with different passersby about their opinions on the removal of the statue and includes quotes from the Brown family.