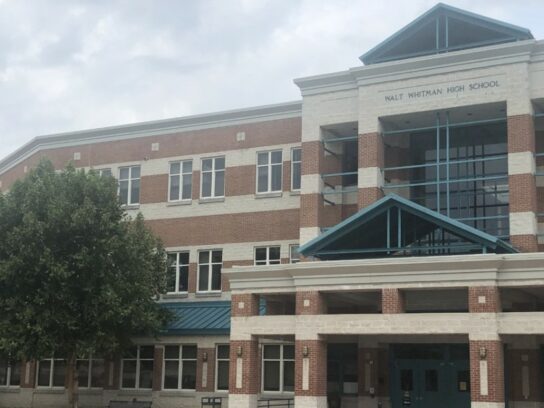 Kirk Shipley, the former teacher and girls' rowing coach at Walt Whitman High School in Bethesda, was sentenced Friday to three years in prison and two years of probation for sexually abusing a high school student and possessing sexually explicit images of another student.
Shipley, who must register as a sex offender for the rest of his life, was taken into custody following his sentencing.
Shipley, 48, of Washington, D.C., had pled guilty in June.
Prior to being sentenced, Shipley spoke of his "profound sorrow" and wish that he could repair the relationships he damaged, including with students, colleagues and friends.
"What I did was very, very wrong. I knew this from the very moment it happened," he said.
According to D.C. Judge Maribeth Raffinan, Shipley was 44 years old and victim one was 18. They exchanged more than 4,000 texts, many of a sexual nature. He also had sexual relations with her.
As for the second victim, he declared he loved her and was "truly sorry" he hurt her. He was 39 at the time, and she was 17. "He had sex with her one month after graduation and into her freshman year of college," Raffinan said.
Shipley told the court, "I have been portrayed as a predator," adding, "That is not who I am." He continued, "I am a good person who made a terrible decision."
In imposing her sentence, Raffinan said that Shipley "certainly waivered with regard to his acceptance of responsibility." He took advantage of the fact that he was a teacher and mentor, she noted.
During the emotional hearing, a woman who only identified herself as a community representative, called Shipley "a predator who has abused his position of authority as a teacher and coach." She said Shipley "demonstrated a pattern of behavior in which he has gained the trust of these teens as a mentor."
Throughout the hearing, Shipley was referred to by Judge Raffinan and others as a person who groomed some of the students he coached and taught, building trust and connection before making sexual advances.
The community representative stated that while Shipley only is charged in connection with two victims, he abused his position of authority and power during 20 years. "Eventually, Kirk hit on everyone," she said, adding that many of these former students struggle with trust issues. "We've carried with us guilt and shame."
She then directed her comments to Shipley. "You have contributed nothing to our success or our actions. You are a cancer and always have been."
The first victim did not wish to be identified and had someone else read her statement into the record. "My life is irreversibly changed" not just by Shipley but also "the failure of other adults who worked alongside him" but took no action to stop him, she wrote.
In the second victim's statement, which also was read into the record, she said that Shipley "deliberately built up trust" and made her feel supported and confident.
But as the relationship grew, Shipley began "testing the water," she said. They grew closer, and a few weeks after she graduated high school, Shipley invited her to his apartment. "I was groomed slowly over time," she wrote in her statement.
In another impact statement that was read aloud, a former student said, "His hold on me was so strong."
Shipley's attorney, Thomas Key, asked that his client be sentenced to probation, stressing that Shipley has no prior arrest record and must only be sentenced in regard to two victims.
He also pointed out that the first student was 18 and one week away from graduating high school. In the second incident, the victim was 17 years old and that the sexual relationship continued for three years.
The government countered that Shipley needed to be incarcerated as he was not sorry for manipulating and grooming students and considered his actions more of a moral lapse of judgement.
Related Post
Former Whitman Teacher, Rowing Coach Pleads Guilty to Sexual Abuse of Minor