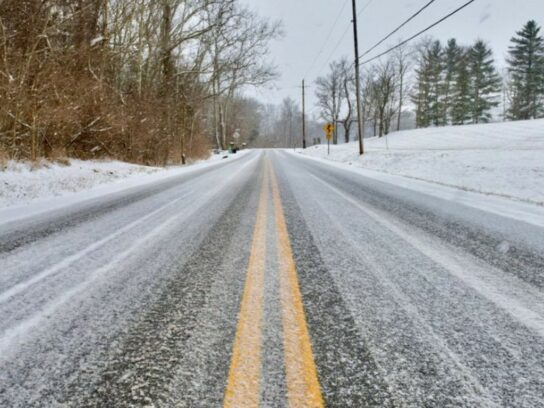 The National Weather Service (NWS) has issued a winter weather advisory for Montgomery County between the hours of 7 a.m. and 3 p.m. on Monday.
NWS is expecting an accumulation of around 1 to 3 inches of snow. In the afternoon, snow may mix with sleet before changing to rain as temperatures rise above freezing later in the day.
These weather conditions will primarily effect parts of Northern Maryland, and the far northern and western suburbs of Baltimore and Washington.
There is a Winter Weather Advisory is in effect for Montgomery County from 7:00 am to 3:00 pm on Monday, February 22. Expect light to moderate accumulations of wintry precipitation that will make sidewalks and roads icy. Use caution if traveling. pic.twitter.com/l8WCn8Oc0b

— Takoma Park Police (@TakomaParkPD) February 21, 2021
NWS advises residents to stay vigilant and prepare for slippery road conditions. The hazardous conditions will impact the morning commute.
Milder with much less wind today after a cold start. Some brief wintry weather is expected Monday morning. Check our latest winter weather forecast at https://t.co/ZOlvERZ7E7 pic.twitter.com/XYje9vdnKD

— NWS Baltimore-Washington (@NWS_BaltWash) February 21, 2021