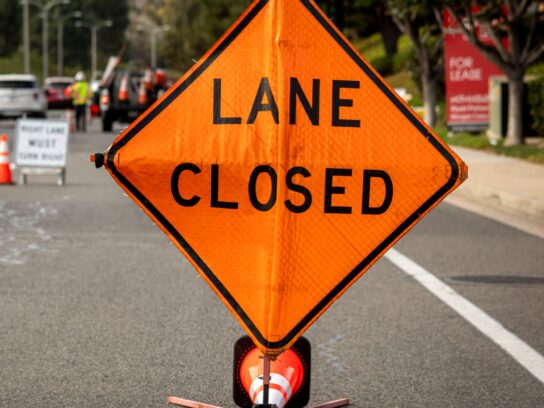 The right lane of southbound Wisconsin Avenue at Elm Street in Bethesda will be closed off for an extended period of time beginning August 25, according to the Montgomery County Department of Transportation. 
The closure will "allow vehicles to access the Purple Line Bethesda Station work zone," MCDOT stated in a tweet Monday. 
There is no current timetable for how long the closure is expected to take. MCDOT stated that it will be "long-term".
🚧NEW🚧
On or about August 25, #PurpleLineMD crews will institute a long-term lane closure of the southbound right lane of Wisconsin Ave at Elm St, to allow vehicles to access the @PurpleLineMD Bethesda Station work zone. @bethesdatransit @MontgomeryCoMD @311MC311 #MDTraffic pic.twitter.com/2Ymtsn6H2X

— MCDOT (@MCDOTNow) July 25, 2022