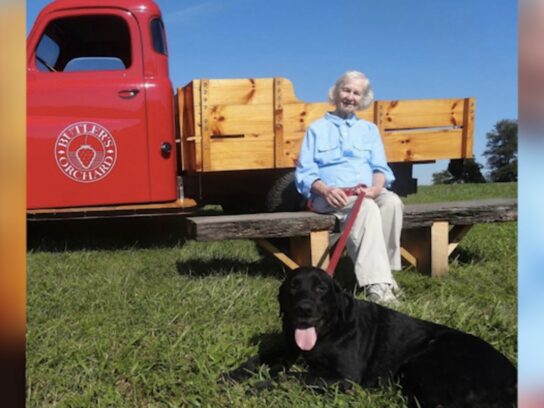 In honor of Women's History Month, my MCM recognizes some of Montgomery County's most notable women. Women who loved and cared for their community and positively influenced its residents.
Shirley Brown Butler was the matriarch and one of the founders of Butler's Orchard in Germantown, a well-known destination for many residents of the county. When she passed away in 2020, our Maryam Shazad interviewed her son Wade Butler about his mom and her influence on the landmark we know today.
Butler, along with her husband George, is known as pioneer in the "pick your own fruit" business, according to her obituary. Shirley has left her legacy on the family business and all of its visitors through her kindness and passion.
Matriarch of Butler's Orchard 'Who Never Really Retired' Dies
'A Celebrity Everywhere She Went': Butler's Orchard Founder Leaves Great Family Legacy