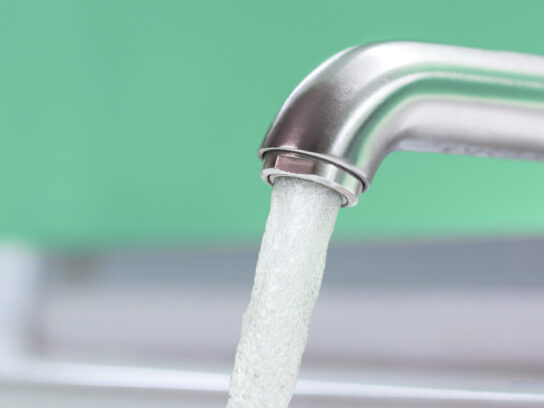 Washington Suburban Sanitary Commission is hosting two virtual public hearings on its proposed capital improvements program that will take place between 2022 and 2027.
The six-year plan covers projects in both Montgomery and Prince George's Counties and comes with a $3.9 billion price tag. The projects involve upgrading older pipes, plants and pumps involved with drinking water.
Both tonight's and Thursday's hearings begin at 7:30 p.m. Callers will have three minutes each. Here is the information to participate.
Sept. 2 – Call-in #: 1-240-800-7929, Conference ID: 718 997 38#
Sept. 3 – Call-in #: 1-240-800-7929, Conference ID: 784 850 623#
The project includes:
 Water Main System Reconstruction Programs – $1.2 billion
Sewer Main System Reconstruction Programs – $718 million
Piscataway Bioenergy Project – $223 million
Potomac Water Filtration Plant Upgrades – $212 million
Piscataway Water Resource Recovery Facility Upgrades – $52 million
Water Storage Facility Rehabilitation – $32 million
The Potomac project involves pre-filter chlorination and air scour improvements and replacement of existing plant filters to improve the performance of an underdrain system.
The submerged channel intake project at the Potomac Water plant, on River Road in Potomac, will provide an additional barrier against drinking water contamination, according to the WSSC project summary. Also, a main zone pipeline project will provide an 84-inch diameter redundancy main from the pumping station to other main connections on River Road.
Those not calling in who would like to provide comments should submit them in writing to WSSC Water's Budget Division at 14501 Sweitzer Lane, Laurel, MD 20707 or, by email to budgetgroup@wsscwater.com by noon on Sept. 14.
Don't forget, join us tomorrow or Thursday for one of our virtual public hearings on our proposed Capital Improvements Program budget. Visit https://t.co/XNc9Fg3yvu to find the links and call in info and the full proposed CIP. pic.twitter.com/9q3BH0sb3e

— WSSC Water (@WSSCWaterNews) September 1, 2020