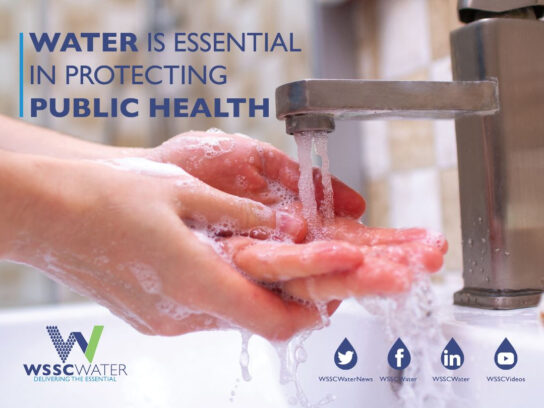 During the "evolving coronavirus outbreak," Washington Suburban Sanitary Commission will not shut off any water service for those with financial difficulties, it announced Thursday.
According to a WSSC news release, the commission wants to make sure "safe, clean water continues to flow to customers home."
Late fees will be waived for customers impacted by the coronavirus, WSSC added.
The utility also is cancelling or postponing all in-home, non-emergency work, including plumbing inspections and meter readings. This policy is expected to be reassessed weekly.
WSSC public meetings are postponed for the next 30 days.
In order to make sure as much as possible that they are not spreading the virus, WSSC will close its one stop shop and its water cashier until at least April 12. Its satellite offices in both Montgomery and Prince George's counties also will be closed until that date as well the Visitor Center at Brighton Damn.
Non-essential WSSC water employees are encouraged to telework if their job allows it, according to the news release. For those that cannot work from home, social distancing measures will be enforced.
According to WSSC, coronavirus is not transmitted by water or sewage and is not a risk in drinking water.
Water is essential in protecting public health. WSSC Water is suspending all water shutoffs during this Coronavirus outbreak. https://t.co/dEVGJLSI9E pic.twitter.com/12cl8LLOHh

— WSSC Water (@WSSCWaterNews) March 12, 2020