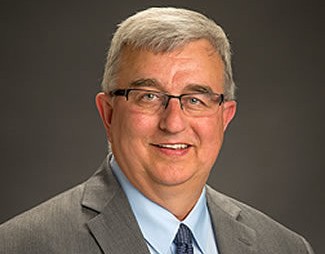 Montgomery County Public Schools Superintendent Jack Smith was praised for his leadership through the pandemic and his push for equity for all students as his June 1 retirement date nears.
Members of the Montgomery County Council May 19 gave their reluctant goodbyes and issued a proclamation in Smith's honor.
Smith has been superintendent since July of 2016 and prior to that was a classroom teacher, principal, curriculum director and interim state superintendent for Maryland Schools. Deputy Superintendent Monifa McKnight was named interim superintendent in March and will become acting superintendent June 1.
Smith previously explained that he was retiring and moving to Maine to support his daughter and son-in-law whose son had open heart surgery.
"You consistently worked to make sure that no child's outcome is determined by their circumstances," said Council President Tom Hucker. He praised Smith for his efforts to expand technical and career programs and ensure that learning was more equitable and transparent in the country's 14th largest school district.
"You have certainly done us no harm. In fact, sir, you have done us a great service," said Councilmember Craig Rice. He lauded Smith for opening up advanced classes and AP testing to more students.
Councilmember Nancy Navarro pointed to Smith's efforts in expanding dual language programs, and Councilmember Hans Riemer thanked Smith for his collaboration skills and decisiveness.
"Thank you for your leadership, your partnership, your humility, your vision," said Council Vice President Gabe Albornoz. Councilmember Sidney Katz said, "You have done a marvelous job during perhaps one of the most trying times."
Smith thanked the council for their kind words and said, "Please note that my affection for this community is immense." Listen to his words here.
E&C Cmte. Chair @RicePolitics and Councilmembers @willjawando & @nancy_navarro present a proclamation on behalf of the Council commemorating the retirement of @MCPS Superintendent Dr. Jack Smith for his long-lasting impact on the students and residents of Montgomery County. pic.twitter.com/q6ebkcvPFf

— Montgomery Council (@MoCoCouncilMD) May 18, 2021
Related Post