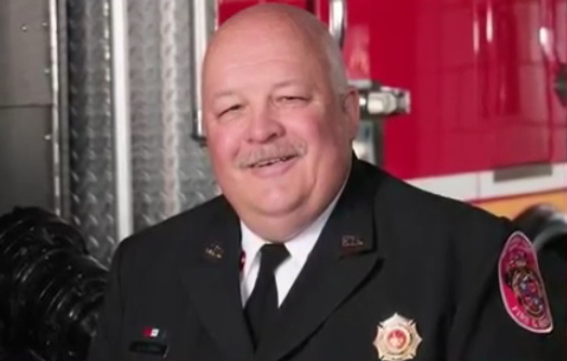 Fireplace Safety Tips
As the cold season officially arrives, residents are reminded that fireplace and wood-stove ashes retain enough heat to ignite other combustible materials for several days after a fire and should NEVER be disposed of in the trash.
"Ashes can remain hot enough to rekindle a fire for several days and the exact amount of time for complete extinguish-ment and cooling depends on many factors," said Montgomery County Fire Chief Steven Lohr. "To be safe, simply treat ALL ashes as hot ashes and take care to dispose of them wisely. Your house, deck or garage are unsafe locations for storing ashes while they cool and have been the site of many recent and devastating fires both locally and nationally."
Fire officials in Montgomery County recommend the following Top 5 Fireplace Safety Tips to keep you and your family safe this winter:
• Do NOT remove hot ashes from the fireplace immediately. Allow ashes to cool in place for several days, if possible. NEVER dispose of ashes in a paper or plastic bag, cardboard box, plastic container or bucket because it can easily ignite.
• When it's time to dispose of the ashes, transfer them to a metal container and wet them down. Only
use an approved metal ash bucket that has a tight fitting metal lid to safely store cooled ashes.
• Store the container outside, away from your house and other structures including garages, decks, porches, fences, wood piles or other combustible materials.
• NEVER use a vacuum cleaner to pick up ashes.
• Don't dispose of ashes outside on a windy day. The wind can whip up what may have seemed like cool embers, making them fiery hot and sending them airborne which could ignite nearby combustibles.
Lastly, if your household uses a wood or coal burning fireplace, be sure to have your chimney inspected and cleaned annually by a professional. Remember, smoke alarms save lives. Be sure smoke alarms are present on every level of your home and test them monthly to ensure they are operational.