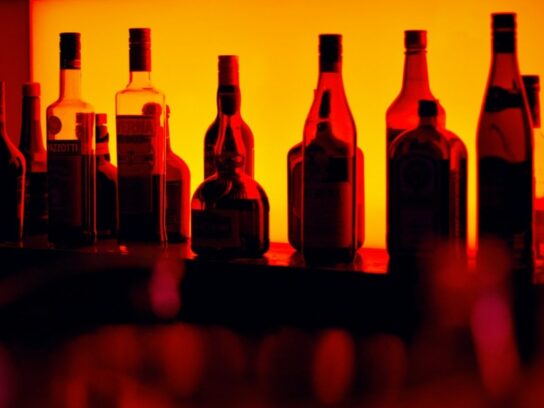 A partir del miércoles al mediodía, los restaurantes y bares del condado de Montgomery no podrán vender alcohol para consumo local después de las 10 p.m.
Según la orden ejecutiva del condado, emitida por Marc Elrich, que modifica la orden de reapertura de la Fase 2, los establecimientos de servicio de alimentos aún pueden vender alcohol para llevar después de las 10 p.m. La orden incluye otros cambios, como eliminar la diferencia entre los deportes para jóvenes y adultos y exigir que los centros comerciales retiren los muebles que alientan a la congregación.
El Concejo aprobó la orden ejecutiva en una reunión el martes, y durante la sesión, los propietarios de restaurantes expresaron su desaprobación de la restricción de alcohol.
"Nadie vendrá a las 10 [p.m.] para sentarse y comer algo, simplemente no va a suceder", dijo John Sahakian, copropietario de Quincy's South Bar & Grille en Rockville. La restricción dañaría seriamente a los restaurantes que están comenzando a recuperarse de las principales pérdidas de COVID-19″, añadió.
"Creo que hay un compromiso … ya sea a través de la aplicación o tal vez reduciendo un poco las horas, pero no a las 10 p.m. Creo que al final del día eso realmente será una daga para muchos restaurantes".
The Council approved Executive Order #87-20, COVID-19 Local Order, which amends the previous public health order dated June 19, 2020. View the full Council staff report, which includes the public health order at https://t.co/rpBfI1L4Dt . pic.twitter.com/sXl3GT2W90

— Montgomery Council (@MoCoCouncilMD) August 4, 2020
Justine Mwebaza, una residente de Silver Spring que tiene un restaurante en Wheaton, compartió ideas similares.
"Si no podemos servir alcohol después de las 10, entonces no habrá razón para que alguien venga a mi restaurante … no solo van a salir a comer", dijo. El propietario del establecimiento añadió que gastó mucho dinero en muebles de exterior para asegurarse de que los clientes se sentaran de manera segura y que haya cumplido con todas las pautas de salud pública.
Los miembros del Concejo Will Jawando y Tom Hucker entendieron y compartieron algunas de esas preocupaciones.
"10 p.m. hasta la medianoche podría hacer una gran diferencia ", dijo Jawando. "Creo que esta es una preocupación importante, pero entiendo por qué estamos tomando la medida".
"Creo que me parece demasiado amplio cuando muchas de nuestras pequeñas empresas están haciendo todo lo posible para minimizar la transmisión y hacer todo lo que les hemos dicho que hagan", dijo Hucker. Al igual que Sahakian, Hucker dijo que cree que hay mejores maneras de mantener seguras a las personas y los restaurantes.
"Me siento menos cómodo con reglas generales como esa y más cómodo con una aplicación dirigida y mejorada, y sanciones más altas", dijo.
La cuestión del cumplimiento y las restricciones de COVID-19 con respecto a los establecimientos de servicio de alimentos no es nueva. Durante una reunión del Concejo el 7 de julio, el Dr. Earl Stoddard, Director de la Oficina de Manejo de Emergencias y Seguridad Nacional del Condado de Montgomery, dijo que los restaurantes nocturnos son de particular preocupación cuando se trata del cumplimiento de COVID-19. Dijo que el problema es mayor durante el período posterior a la cena, cuando los restaurantes funcionan más como bares tradicionales.
En una conferencia de prensa del 15 de julio, el gobernador Larry Hogan dijo que si el incumplimiento de las pautas de COVID-19 continúa en bares y restaurantes, Maryland podría tener que reconsiderar las reaperturas permitidas hasta ahora.
El 14 de julio, Hogan envió una carta a los líderes del condado instándolos a hacer cumplir las restricciones COVID-19.
"La gran mayoría de los bares y restaurantes en nuestro estado cumplen con los requisitos, pero algunos violan la ley y ponen en peligro la salud pública", dice la carta. "Usted tiene la responsabilidad de hacer cumplir estas leyes".
Today I pressed county leaders to enforce public health requirements in bars and restaurants. We cannot allow a small segment of willful violators to squander our collective efforts and jeopardize our state's recovery. Read the letter: https://t.co/UIjTX2alQ5

— Governor Larry Hogan (@GovLarryHogan) July 14, 2020