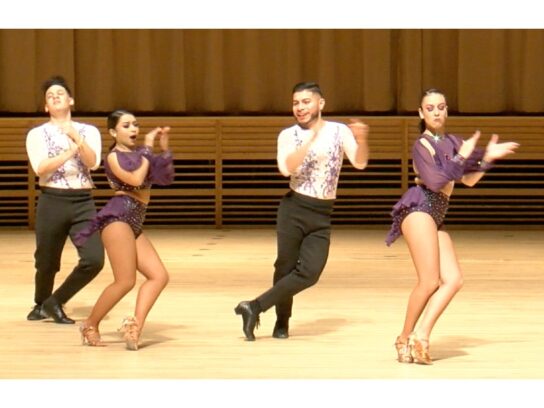 With a clear mission to "establish strong Latin dance clubs inside public schools to strengthen the social-emotional development of youth by promoting health, exercise, heritage, and unity through Latin dance education," the After School Dance Fund will host its 22nd Annual Latin Dance Competition at The Music Center at Strathmore on Nov. 21 at 6:30 p.m.
This year, for the first time, there are 350 students from 16 MCPS schools competing and around 2,000 attendees are expected, Ricardo Loaiza President and Founder of After School Dance Fund told MyMCM.
The annual MCPS Latin dance competition has been taking place at Strathmore since 2010 and is the culmination of Montgomery County's elite high school Latin dance program which started in 1999 at Seneca Valley High School. Students compete in the Junior and Senior categories showcasing their choreographies in Duets/Partner: Salsa, Chacha, Merengue, Bachata, Jack and Jill, Parent/Student, and Best in Show (Group), according to the website.
Three awards will be presented this year:
1)      The Baila4Life Trawick Inspiration Award is given to an Alumnus of the program who is doing great things in this world. (David Cuevas won the award last year)
2)     The Baila4Life Public Servant Award is given to a Montgomery County public official who is doing great things for our County, State and Country.  (Last year, Congressman Jamie Raskin won the award.)
3)     The Baila4Life School Administrator Award is given to a Principal or Assistant Principal (MCPS School Administrator) who does outstanding things for Latino youth in MCPS. (Dr. Cary Dimmick, Gaithersburg High School principal, won last year.)
Each of the 16 schools selects an outstanding student in their Latin dance group who receives A Baila4Life Student Leadership Award.
For more information and buy tickets click here. 
---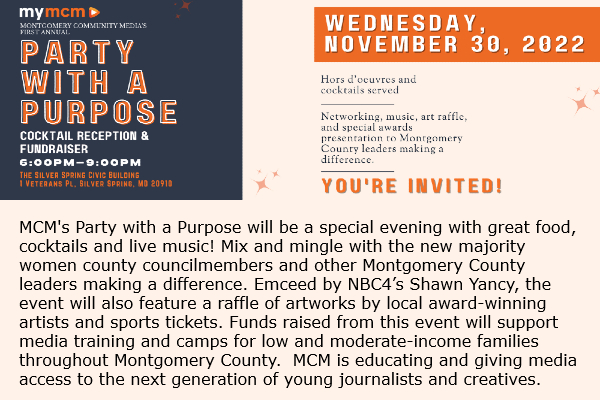 ---