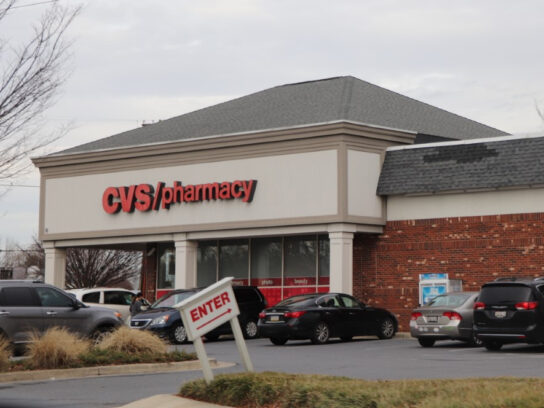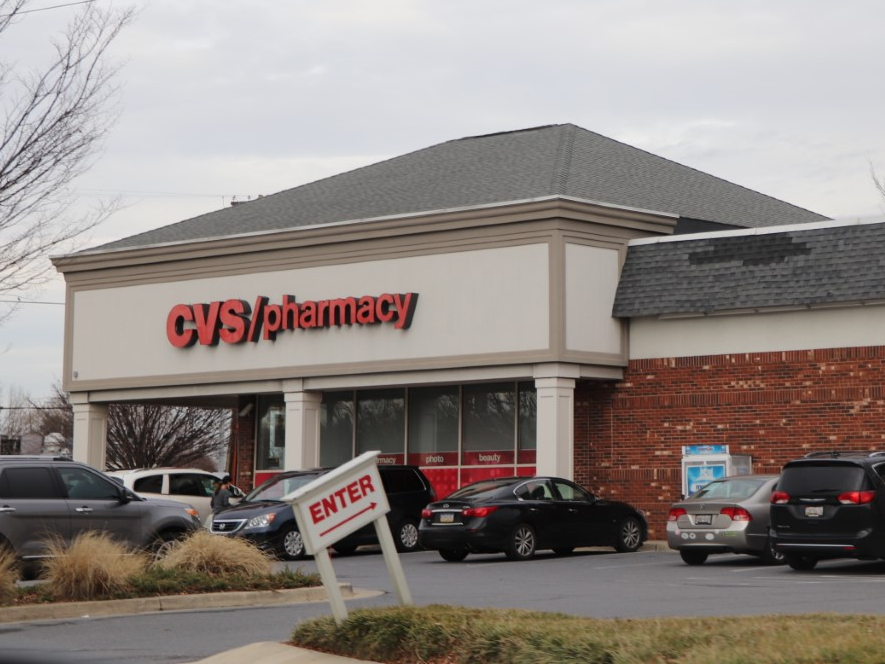 Maryland Governor Larry Hogan announced that CVS drugstores will offer drive-thru testing for COVID-19 starting Friday.
CVS will open 17 locations in Maryland, including three in Montgomery County, according to a news release from the Governor's office.
Earlier this week, Gov. Hogan authorized pharmacies to order and administer COVID-19 tests to support Maryland's long-term testing strategy.
The CVS testing sites will utilize self-swab tests that are sent to a third-party lab. Results will be available in about three days. Testing is by appointment only via the CVS.com website.
Patents will drive up and stay in their cars where they will be directed to the pharmacy drive-thru window. A test kit with instructions will be provided to the patient. At this time, testing is only available to patients meeting the Centers for Disease Control and Prevention criteria.
The new testing sites in Maryland include:
Montgomery County
CVS Pharmacy, 7809 Wisconsin Avenue, Bethesda, MD 20814
CVS Pharmacy, 799 Rockville Pike, Rockville, MD 20852
CVS Pharmacy, 12215 Darnestown Road, Gaithersburg, MD 20878
Anne Arundel County
CVS Pharmacy, 2600 Annapolis Road, Severn, MD 21076
CVS Pharmacy, 157 Ritchie Highway, Severna Park, MD 21146
Baltimore City
CVS Pharmacy, 9519 Philadelphia Road, Baltimore, MD 21237
CVS Pharmacy, 2560 West Franklin Street, Baltimore, MD 21223
Carroll County
CVS Pharmacy, 6040 Sykesville Road, Eldersburg, MD 21784
Charles County
CVS Pharmacy, 4200 Altamont Place, White Plains, MD 20695
Frederick County
CVS Pharmacy, 8032 Liberty Road, Frederick, MD 21701
CVS Pharmacy, 5414 Rotary Avenue, New Market, MD 21774
Howard County
CVS Pharmacy, 8197 Westside Boulevard, Fulton, MD 20759
Prince George's County
CVS Pharmacy, 8201 Annapolis Road, New Carrollton, MD 20784
CVS Pharmacy, 7600 SE Crain Highway, Upper Marlboro, MD 20772
CVS Pharmacy, 4840 Marlboro Pike, Capitol Heights, MD 20743
CVS Pharmacy, 5100 Brown Station Road, Upper Marlboro, MD 20772
Worcester County
CVS Pharmacy, 12001 Coastal Highway, Ocean City, MD 21842
The opening of additional test sites across the state will be announced by the end of the month.
Testing will not take place inside the drugstore. CVS Pharmacy and MinuteClinic will continue to serve customers and patients.