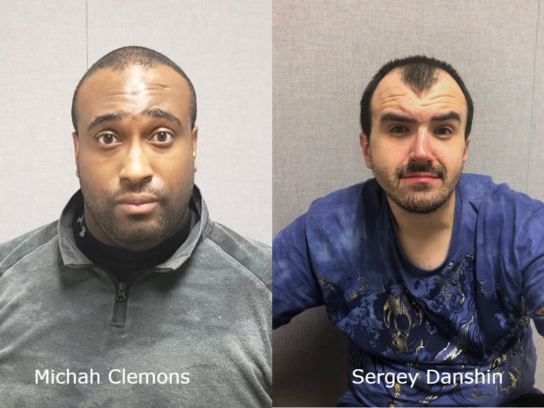 Two men are in custody and charged with first-degree murder in connection with a fatal shooting June 22 at the Red Roof Plus, 1600 block of Shady Grove Road.
Javier Gonzalez-Mena, 39, was fatally shot while in the hotel room where he was staying. According to Rockville City Police, at about 11:30 p.m., Gonzalez-Mena heard a knock door and stepped outside to speak with two men when he was shot.
Micah Clemons, 32, of Virginia, and Sergey Danshin, 34, of Rockville, were taken into custody without incident, police said. They are being held without bond and have been charged with first-degree murder and having a loaded handgun.
Clemons and Danshin will have their preliminary hearings on July 22 at Montgomery District Court in Rockville.
Related Post