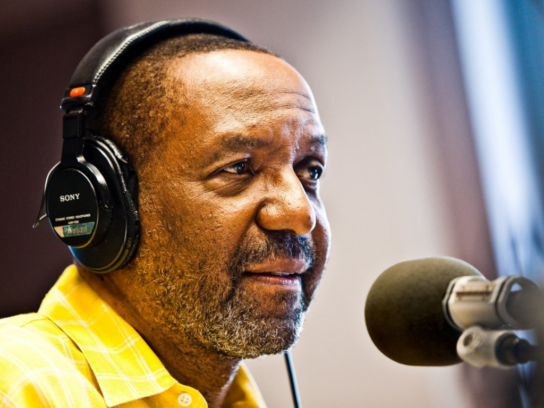 "The Kojo Nnamdi Show," hosted by the eponymous Washington radio legend, is ending production this spring after 23 years. The last show will air April 1, WAMU announced Wednesday.
Despite stepping back from his daily duties, Nnamdi will still host "The Politics Hour" on Fridays. He will also continue the "Kojo in the Community" series with about six events a year.
The 76-year-old said in a statement that he's grateful for his decades-long career at WAMU and looks forward to what's next for him at the station:
My relationship with WAMU started with me as a listener, was strengthened through my friendship with Diane Rehm, and was bonded when Mark Plotkin, Steve Martin and Diane convinced me that I could play a significant role at WAMU. That role owed a great deal to WAMU's commitments to understanding the Washington region across racial lines — the lines which too often divide us. … I'm grateful to all of the amazing producers and support staff who contributed to my impact over the years — and hopeful they never reveal that they do most of the work — and I am very much looking forward to this next chapter in my relationship with WAMU.
In February 2019, Nnamdi hosted a town hall on diversity and the racial achievement gap in Montgomery County Public Schools. And in October 2018, he moderated a county executive forum at Montgomery Community Media's studio in Rockville.
Big news here at @wamu885: after 23 years, @nnamdikid
will be stepping away from his daily duties as host of The Kojo Nnamdi Show in early April. We are going to miss your daily presence on the radio – calm, informative and essential to our community. Thank you Kojo! pic.twitter.com/DP7BHKlMAq

— Diane Rehm: On My Mind (@drshow) January 13, 2021
The decision to reorder my work life and reduce my presence at WAMU was mine. The station would have loved for the show to continue indefinitely. Together we found a solution that works for me.

— Kojo Nnamdi (@Nnamdikid) January 13, 2021