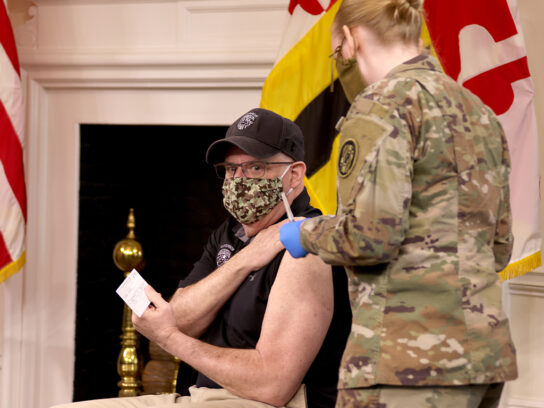 Gov. Larry Hogan; his wife, Yumi Hogan; and Lt. Gov. Boyd Rutherford were vaccinated for COVID-19 Monday morning.
Hogan said all three were "feeling fantastic," and he urged everyone to get vaccinated when it is their turn.
To see which priority group Montgomery County residents fall into and when they are eligible to sign up to be vaccinated, visit the county's website on the COVID-19 vaccine.
Getting vaccinated is critical to preventing more illnesses and deaths, and to bringing this pandemic to an end. While supply from the federal government is still very limited, we are taking action to help providers get Marylanders vaccinated as quickly & efficiently as possible.

— Governor Larry Hogan (@GovLarryHogan) January 18, 2021