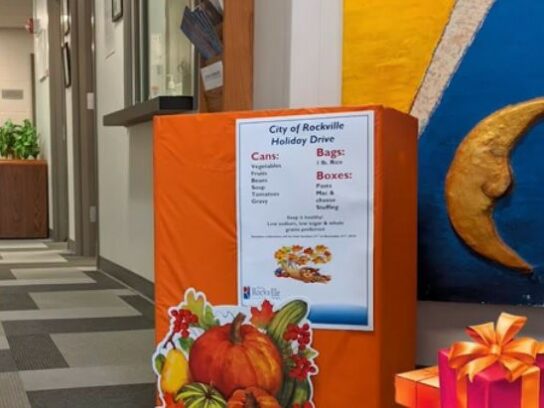 The City of Rockville's annual holiday drive is underway.
For nearly 50 years, Rockville has worked together with community partners to distribute food baskets, gift certificates, and toys to families in need throughout the November and December holidays.
The collaborative effort is made possible through monetary contributions, donated food, and new toys from local individuals, schools, businesses, and organizations. 
Residents can bring their donations to City Hall and city recreation facilities until Nov. 11 for the Thanksgiving holiday. Online monetary contributions can also be made here.