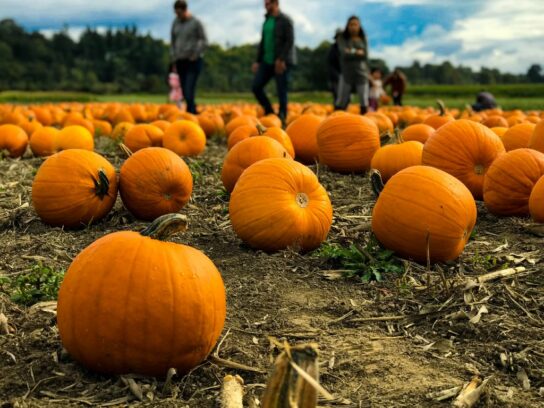 Fall celebrations are just around the corner. Montgomery County Recreation will be hosting a variety of events for the family in commemoration for the season.
Some events include:
Friday Night Flick on Oct. 7 at the Plum Gar Community Recreation Center where Hocus Pocus will be aired from 7-9:30 p.m.
On Oct. 15, the Jane E. Lawton Community Recreation Center will host the Chevy Chase Fall Festival from noon to 3 p.m. The event is free to attend and includes activities like face painting and a pumpkin patch.
On Saturday Oct. 22, the Mid-County and Ross Boddy Community Recreation Centers will host a Pumpkin Derby. "A Pumpkin Derby is a unique, side-by-side race featuring handcrafted, decorated Pumpkin Racers in a funky, hilarious, suspenseful and dramatic display of ingenuity," the County webpage reads. The event requires registration and carries a fee of $20.
Events will begin at 10 a.m. at the Mid-County Community Recreation Center, and at 11:30 a.m. at the Ross Boddy Community Recreation Center.
A full list of events can be found here.
Events will be hosted at recreation centers, senior centers and aquatic facilities through the month of October.
Registration for events can be found here.
There are a lot of great events coming up this month at #MoCoRec! Make sure to check out our calendar for information on #fall events and festivities ➡️ https://t.co/IagiRotHlz. pic.twitter.com/3VNHsg7JKh

— MoCo Rec (@MoCoRec) October 1, 2022