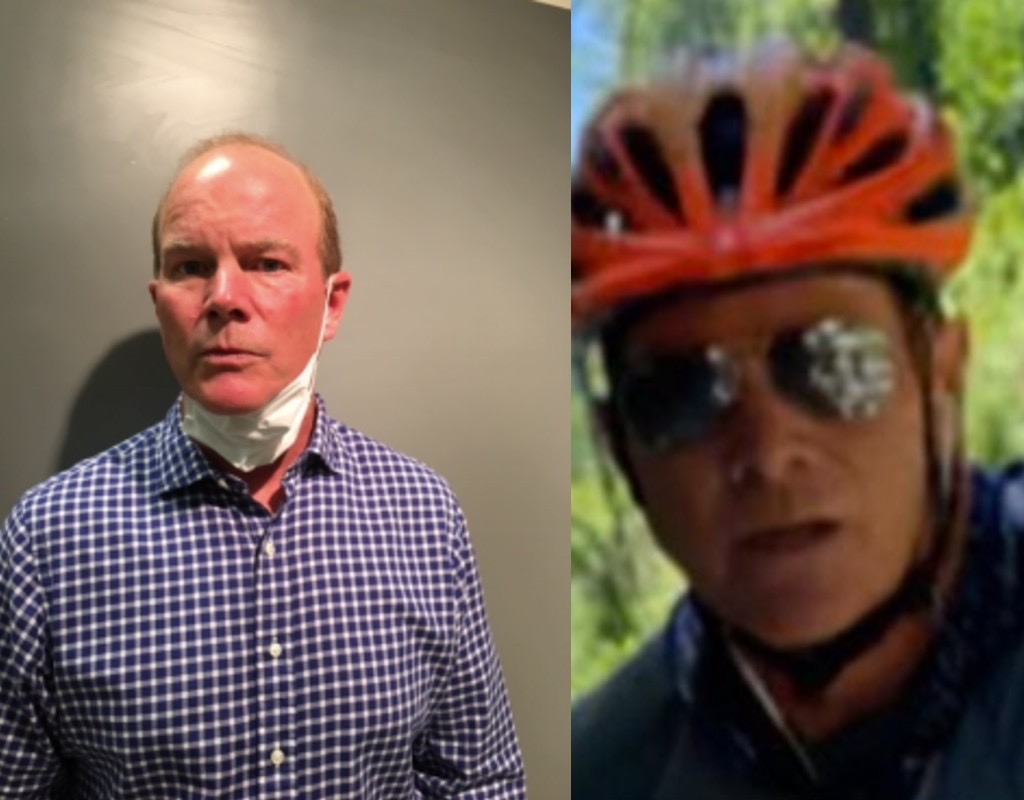 Arrested Bicyclist: 'I Am Sick With Remorse'
UPDATE – On Saturday, June 6, Anthony Brennan posted bail and was released, according to District Court for Montgomery County records.
___
Anthony Brennan III, the Kensington man arrested in connection with the June 1 assault of three young adults Capital Crescent Trail in Bethesda, issued a statement of remorse through his attorneys.
The statement talks about his grief for those wrongly accused, that he is cooperating with police and wants to make amends.
Here is his statement:
Anthony Brennan recognizes that his outrageous behavior toward the young adult victims on the Crescent Trail was unacceptable and wrong.
The outrage felt in our community and across our country is completely justified.
Unfortunately, several innocent people were also victimized by having been erroneously identified online, and their reputations were tarnished.
Mr. Brennan understands that his apology will not be enough to right his wrongs:
"I am sick with remorse for the pain and fear I caused the victims on the trail, and online. I am cooperating fully with authorities. I am committed to making amends by addressing, through counseling, the underlying issues that led to my abhorrent behavior.
I am dedicated to working with the Montgomery County State Attorney's Office to provide peace to our community and justice to the victims in the video, as well as to all victims of racism and police brutality."
He is being represented by attorneys Andrew Jezic and David Moyse
The company Brennan is said to have worked for, MadeToOrder, has eliminated all traces of Brennan's name from its website.
When clicking on this Google search, "Tony Brennan, MadeToOrder, Kensington, MD: Home," this message pops up: We're sorry. The shopping site you're trying to access is no longer available.
MadeToOrder, issued this tweet:
STATEMENT: Recently, we discovered one of our employees engaged in disturbing, wrongful, and completely unacceptable behavior directed towards peaceful demonstrators. [continued] pic.twitter.com/F9M2zQTK8j

— MadeToOrder, Inc. (@MadeToOrderInc) June 6, 2020
Brennan, 60, Brennan faces three counts of second-degree assault. Second degree assault is punishable by a maximum of 10 years of incarceration along with $2,500 fine for each second degree assault.
A video of the assault at the Capital Crescent Trail near Dalecarlia Tunnel has gone viral online and has made the national news. The video shows Brennan, wearing a helmet, arguing with three young adults—one male and two females—who were posting flyers in support of the Black Lives Matter movement. Brennan is shown taking the flyers from a female victim and he then pushes his bicycle into a male victim, causing the victim to fall to the ground.